You are here
Mexico Governor's Newsletter August 2017

---
---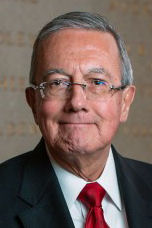 Guillermo J. Ruiz-Argüelles, MD, FRCP (Glasg), MACP, ACP Governor
---
Curso Internacional de Medicina Interna
El pasado 21 de junio de 2017 el Colegio de Medicina Interna de México se vistió de gala con la presencia de grandes personalidades de la Medicina tanto nacionales como extranjeros en la LXII edición del Curso Internacional de Medicina Interna en el World Trade Center en la Cuidad de México.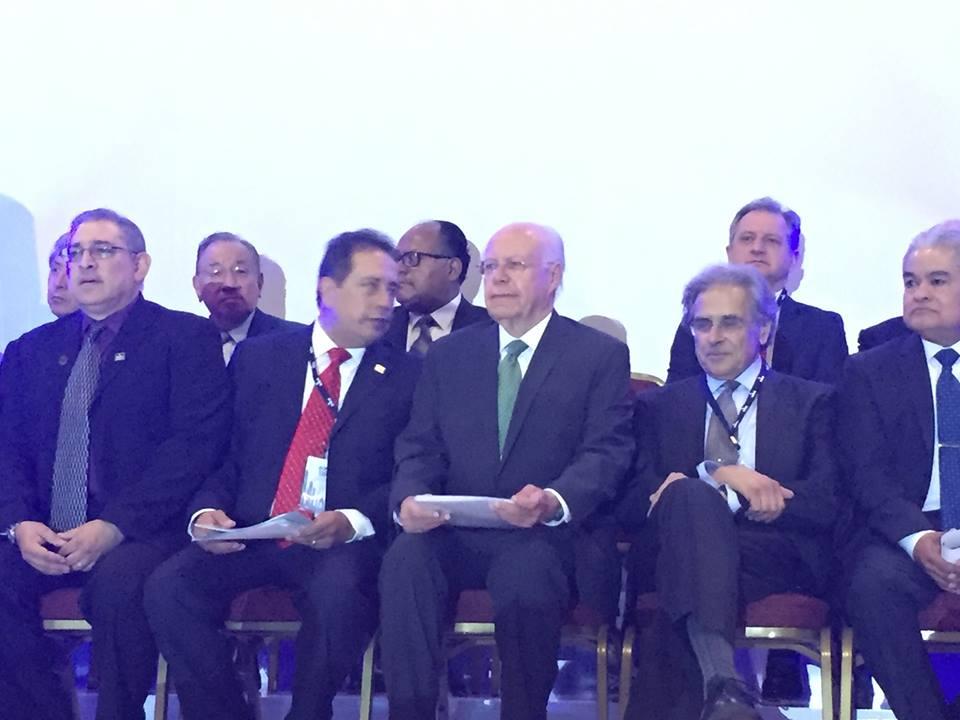 En la ceremonia de inauguración al centro Dr. José Narro Robles, Secretario de Salud, a la izquierda Dr. Eduardo Meneses Sierra Presidente del Colegio de Medicina Interna de México, a la drecga el Dr. Jack Ende Presidente del American College of Physicians.
La inauguración y ponencia magistral del Secretario de Salud de México Dr. José Narro Robles fueron el inicio para la tan esperada reunión de los médicos internistas nacionales y extranjeros, en esa misma ceremonia se firmó el acuerdo de colaboración con el American College of Physicians para beneficio de los colegiados y miembros del ACP.
El simposium del American College of Physicians, coordinado magistralmente por el Dr. Jack Ende actual Presidente del ACP y con la participación del Dr. Philip Masters Vicepresidente del ACP y analizó las guías clínicas del ACP: osteoporosis, cardiopatía isquémica y screening en cáncer; además de ejemplificar el uso de las guías con casos clínicos. Cabe mencionar que el Dr. Ende y el Dr. Masters compartieron su experiencia con temas de actualización en neumonía, falla cardiaca y bases del razonamiento clínico.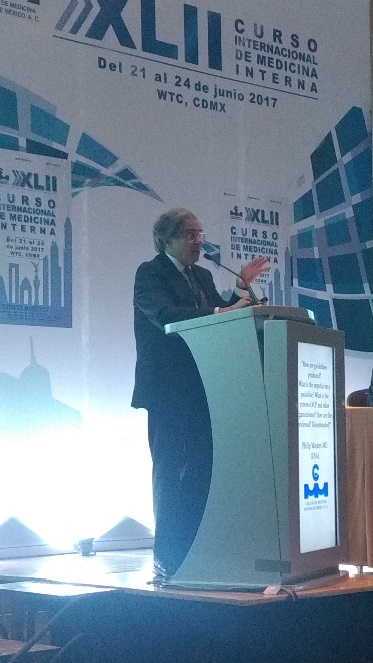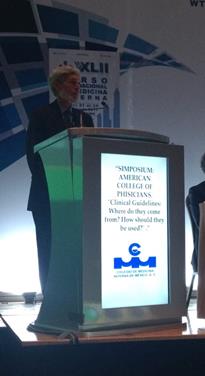 A la izquiera Dr. Jack Ende, arriba Dr. Philip Masters, Presidente y Vicepresidente del American College of Physicians.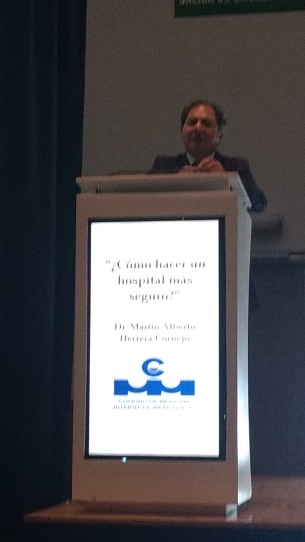 Los miembros del ACP enriquecieron el Curso Internacional, entre ellos el Dr. Martín Alberto Herrera anterior Gobernador del Capítulo México hablando sobre hospitales seguros, la Dra. Eileen Barrett con el tema Interpreting abnormal liver test.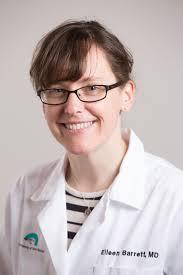 En este evento también contamos con la presencia de Amanda Gogno y Marissa McCarren en el stand de la zona comercial, con las nuevas publicaciones del ACP.
Este evento permitió reafirmar la relación entre American College of Physicians y el Colegio de Medicina Interna de México, no solo en actualización y educación médica continua, se fortalecen los lazos de amistad y cooperación en beneficio de todos los colegiados.
---
Nuevos Fellows
David Gomez Almaguer, MD, FACP
Carmen Zavala Garcia, MD ,FACP
---
Nuevos Miembros
Juan Carlos Anda, MD
Leonardo Baldovinos Naranjo, MD
Itzel Cruz Grajales, MD
Citlali Fernandez Vivar, MD
Fabiola Flores Monsivais, MD
Paulina Fuentes Escarraga, MD, PhD
Maria E. Galvan, MD
Eduardo Gonzalez, MD
David Joel Guerrero Vazquez, MD
Gabriela Jardines De La Luz, MD
Itzel Lazcano Romano
Ernesto A. Lozano, MD
Braulio A. Marfil Sr, MD
Zaira Medina Lopez
Guillermo Melendez, MD
Eva Maria Perusquia, MD
Griselda Rivera-Aguilar, MD
Nayely A. Rodriguez Moreno, MD
Roberto Romero, MBBCH. PhD
Lilian Torres, MB
Miguel A. Uresti, MD
Manuel A. Virgen Nungarary, MD