You are here
GOVERNOR'S NEWSLETTER Abril 2015
GOVERNOR'S NEWSLETTER Abril 2015

---
---
Mensaje del Gobernador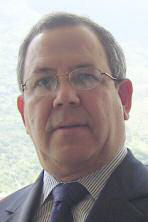 Aquiles R. Salas, MD, MPH, FACP, Governor
El Capítulo Venezuela del American College of Physicians continua con su sólido proceso de fortalecimiento y crecimiento: en el período 2013-2014 fuimos el segundo Capítulo de mayor crecimiento en membresía, con un incremento del 39,6%.
Más importante aún, la calidad y dedicación de nuestros profesionales se reconoce en el otorgamiento del Centennial Award al Dr. Ramón Soto Sánchez, MACP, por su invalorable labor en pro del Capítulo y extraordinaria trayectoria profesional.
De igual manera, destacan los reconocimientos a la incansable labor de la Dra. Eva Sekler de Essenfeld y dedicación al mejoramiento de la enseñanza y práctica de la medicina interna en el país y, en general, al logro de los objetivos del Capítulo Venezuela del ACP, con su muy merecido nombramiento como Master. Los Doctores Bernardo Beker y Pedro Escalona, por su parte, reciben el nombramiento de Fellows.
Esperamos nos acompañen a recibir estos nombramientos y a juramentarse en el próximo Internal Medicine Meeting a realizarse en la ciudad de Boston, USA, entre el 30 de abril y el 2 de mayo, en el marco de la celebración del Centenario del American College of Physicians. Felicitaciones a todos por tan merecidos reconocimientos.
En esa oportunidad, el Capítulo Venezuela del ACP recibirá nuevamente el Chapter Excellence Award correspondiente al año 2014, que reconoce la excelencia en la gestión del Capítulo.
He sido invitado a formar parte del International Council para el período 2015-2016 del American College of Physicians, ente que asesora al Board of Regents en la dirección estratégica que garantice la mejor aproximación e integración de la comunidad internacional médica.
Por último, extiendo una cordial invitación a todos miembros del Capítulo y médicos internistas en general a participar activamente en la XXII Sesión Científica 2015 del Capítulo Venezuela, Año del Centenario del ACP, que tendrá lugar el próximo 19 de mayo, como ya es costumbre, conjuntamente con el XXI Congreso de Medicina Interna, en el Hotel Eurobuilding de la ciudad de Caracas.
---
Internal Medicine Meeting 2015, Boston, USA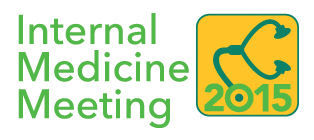 En el marco de las celebraciones del Centenario del American College of Physicians, se llevará a cabo en la ciudad de Boston, del 29 de abril al 2 de mayo, la Sesión Científica Anual del ACP. En esta oportunidad, se estableció una tarifa preferencial de inscripción para los miembros del Capítulo Venezuela, al igual que otros capítulos internacionales, de manera de promover la asistencia de médicos internistas de otros países y lograr un intercambio abierto e innovador de ideas.
Así, se programaron 8 cursos científicos de actualización con traducción simultánea al español, en materia de: medicina hospitalaria, cuidado intensivo (critical care), salud de la mujer (women´s health), cardiología, medicina geriátrica, nefrología, enfermedades infecciosas y medicina pulmonar.
El Dr. Aquiles Salas, FACP, Gobernador del Capítulo Venezuela, ha sido invitado a participar como panelista en el noveno Foro Internacional del ACP. El tópico seleccionado este año es "Geriatría: Cuidados de los Adultos Mayores", junto a los Doctores Jane Dacre, MBBS, President, Royal College of Physicians of London, Adri Kok, MD, FACP, President, Faculty of Consulting Physicians, South Africa y HAM Nazmul, Ahasan, MBBS, FACP, Immediate Past President, Bangladesh Society of Medicine, moderados por el Dr. Hans Peter Kohler, MD, FACP, Professor of Medicine, University of Bern and Secretary General of the International Society of Internal Medicine.
Para más información sobre el Internal Medicine Meeting 2015 visite la página.
---
XXII Sesión Científica 2015 del Capítulo Venezuela, Año del Centenario del ACP
El próximo 19 de mayo de 2015 se realizará la Sesión Científica Anual del Capítulo Venezuela del ACP, conjuntamente con el XXI Congreso de Medicina Interna. El Programa diseñado por el Comité Científico del Capítulo recoge las inquitudes y recomendaciones expresadas por los participantes en la encuestas recabadas de la Sesión del año pasado y las propuestas presentadas por los miembros del Capítulo a través de nuestro correo electrónico durante el proceso de elaboración del Programa.
La Programación propone un mayor espacio para la participación de los asistentes a la Sesión Científica, destinando entre 15 y 30 minutos por conferencia para sesiones de preguntas y respuestas.
---
Actividades para Estudiantes de Medicina
Capítulo Venezuela del ACP, en línea con el objetivo de incrementar la participación de los estudiantes básicamente a través de la promoción de actividades académicas, fortaleció su alianza estratégica con SOCIEM UCV. En este sentido, vale la pena destacar las siguientes actividades desarrolladas por esta organización:
Campamento Universitario Multidisciplinario de Investigación y Servicio (CUMIS): 2 días de actividades médicas en el ambulatorio y 4 días de visitas a las comunidades en Maniapure, Estado Bolívar, durante el mes de agosto de 2014, con el fin de diagnosticar y tratar diversas patologías. Se atendieron 504 pacientes, se realizaron campañas de prevención y un trabajo de investigación.
Esta actividad se realizará nuevamente en Maniapure en la primera semana del mes de agosto de este año. CUMIS ataca cuatro ejes fundamentales Educación, Investigación, Proyección Social y Atención en Salud. El proyecto faculta al estudiante universitario y al profesional para interactuar con la comunidad en niveles que van desde el contexto humanitario hasta clínico-investigatorio. Si desea conocer más información sobre esta iniciativa visite.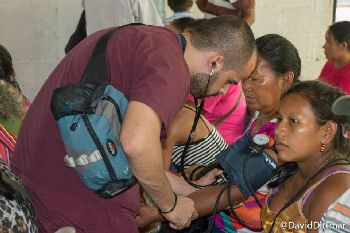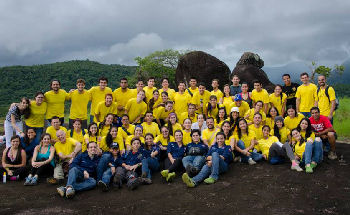 III Taller de redacción y presentación de casos clínicos: taller teorico práctico dedicado a estudiantes interesados en preparar casos clínicos para congresos, organizado por Luis Betancourt, con duración de un día.
Debate Razetti Vargas: el 25 de abril del presente año, actividad académica donde 10 equipos conformados por 5 estudiantes de diversos años de la carrera, de las Escuelas de Medicina Luis Razetti y José María Vargas de la Universidad Central de Venezuela debaten sobre un caso clínico, con la finalidad de diagnósticar la patología presentada. El panel evaluador eligirá al equipo con el mejor manejo del tema. Organizado por: Nicolas Mibelli
Proyecto Shaman: el equipo conformado por Maura Alvarez Andres Curiel, Agatha Larrazabal, Miguel Manrique, Daniel Rodriguez y Ana Karina Rolo, estudiantes de sexto año de medicina de la Escuela Luis Razetti, y promotores de este proyecto, resultaron ganadores del Concurso Social Venture Challenge de la organización Resolution Project durante el Harvard National Model United Nations 2015. El proyecto consiste enseñar en a los indígenas cómo actuar cuando ocurre un accidente y consta de 5 módulos: primeros auxilios, politraumatizados, quemados, ahogados y emponzoñamiento, con la finalidad de aumentar las probabilidades de vida de personas que habitan en áreas de difícil acceso, donde los servicios de salud son limitados. Estos cursos serán dictados por los estudiantes de sexto año de medicina que se encuentren de ruralito en Amazonas y Bolívar y cuentan con material de apoyo conformado por videos y manuales que serán distribuidos a las comunidades. ¡Felicitaciones a todo el equipo por tan merecido y meritorio Premio!
V Congreso Científico de Estudiantes de Medicina: que se realizará del 4 al 6 de junio de 2015 en la Universidad Central de Venezuela, Caracas. ¡Asiste!
---
Inicio del Proceso de Selección del Gobernador para el Período 2017-2021
En septiembre del presente año se llevarán a cabo las elecciones del Gobernador para el período 2017-2021. El Comité de Nominaciones, liderado por el Dr. Ramón Soto Sánchez, MACP, tiene la responsabilidad de proponer dos candidatos para ocupar esta posición, en función de las recomendaciones que reciban de los miembros del Capítulo y aquellos profesionales que identifiquen directamente con el perfil para ocupar el cargo.
El Gobernador del Capítulo es el vínculo directo con el American College of Physicians y, en tal sentido, es responsable de proponer y desarrollar las estrategias más apropiadas para implementar las políticas y objetivos propuestas por ACP, tomando en consideración el entorno venezolano y los intereses de los miembros del Capítulo. La primera responsabilidad del Gobernador será siempre representar a los miembros del Capítulo; forma parte del Board of Governors (BOG), un cuerpo asesor al Board of Regents (BOR); gestiona las actividades del Capítulo; y, finalmente, aporta su conocimiento y experiencia como médico internista de reconocida trayectoria.
---
¡Inscríbete en el ACP y Comienza a Disfrutar de Sus Beneficios!
La membresía del ACP tiene las siguientes categorías: Master, Fellow, Member, Resident/Fellow Member (residentes), Estudiantes de Medicina y Afiliados (profesionales de otras disciplinas de la medicina o afines). La membresía se organiza por Capítulos, que son unidades formalmente estructuradas en un área geográfica determinada, con el propósito de llevar a cabo los objetivos de la Institución, donde destaca la Educación Médica y el logro de la excelencia en la práctica de la Medicina Interna.
Ser miembro del ACP significa estar comprometido con la excelencia en todos los aspectos de la vida profesional y representa un compromiso personal a lo largo del ejercicio de la especialidad.
Los miembros del ACP tienen acceso libre a sus múltiples publicaciones, donde vale la pena mencionar: Annals of Internal Medicine, ACP Hospitalist Medicine, ACP Internist y ACP Journal Club, información para los pacientes en físico y on line. Desde año 2013, ACP ofrece Smart Medicine, un extraordinario instrumento para apoyar la práctica clínica diaria y el famoso MKSAP para su permanente actualización.
Si desea formar parte del Capítulo Venezuela del ACP puede inscribirse directamente en www.acponline.org/membership/ y www.acpvenezuela.org o escriba a nuestro correo electrónico. Durante el XXI Congreso de Medicina Interna un representante del Capítulo Venezuela los atenderá gustosamente en nuestro stand para apoyarlos en sus procesos de inscripción o para orientarlos con cualquier información adicional que requieran.