You are here
New Master in BC Chapter
New Master in BC Chapter

---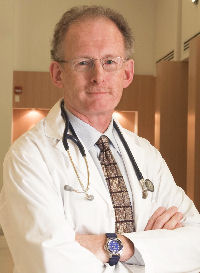 Graydon S. Meneilly, MD, FRCPC, FACP, Governor
---
New Master in BC Chapter
Professor Dawn E. DeWitt BA, MSc, MD, FACP, FRACP, FRCPC will be honoured by the American College of Physicians with advancement to Mastership during the ACP's annual Convocation ceremony in April 2014 in Orlando, FL. The BC Chapter is extremely proud of Dr. DeWitt, who is highly deserving of this recognition. Of the College's 1,238 Masters, less than 8% are female physicians. Dr. DeWitt is the second Fellow in the BC Chapter to be advanced to Mastership.
---
Governor-elect Designee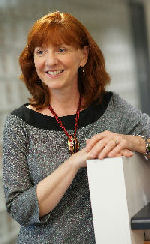 Dr. Dawn DeWitt has been elected to serve as Governor-elect Designee of the ACP BC Chapter. Dr. DeWitt's term as Governor-elect will begin April 12, 2014 at the conclusion of the Annual Business Meeting. Her four-year term as Governor will begin at the Annual Business Meeting in May 2015 and will end at the same meeting in 2019.
Dr. DeWitt has been very active in College activities since the beginning of her career. She is an outstanding physician and educator who has made significant contributions to academic medicine, and is ideally suited to take over the leadership of our chapter.
To learn more about Dr. DeWitt, please read her bio.
---
Membership
Welcome and congratulations to our new members who have joined the ACP BC Chapter in the last six months:
Members
Karen Bronn, MBChB
Barbara Hughes, MD
Laura Kuyper, MD
Muni Nazerali, MBBS
Resident/Fellows
Angela Babuk
Paxton J. Bach, MD
Alvin Cheung, MD
Jeff Gong
Clara Nk Kwan
Marion H. MacKay-Dunn
Xavier Thompson
Fergus To, MD
---
Chapter Excellence Award
I am pleased to announce that our chapter received the 2013 Chapter Excellence Award in recognition of meeting the standards determined by the Chapters Subcommittee for excellence in chapter management.
---
Rocky Mountain Meeting
The Rocky Mountain Meeting was held November 14 - 17, 2013 at the Rimrock Resort Hotel in Banff, Alberta. The meeting was a great success, with a number of interesting Internal Medicine topics and an excellent line-up of speakers including a keynote address entitled "Care of the Disadvantaged Patient" by Dr. Anita Palepu, Professor of Medicine at the University of British Columbia.
The next Rocky Mountain Internal Medicine and Canadian Society of Internal Medicine Annual Meeting is scheduled for October 1-4, 2014.
Location: The Westin Calgary; Calgary, AB
More information
---
Sincerely,
Graydon S. Meneilly, MD, FRCPC, FACP
Governor, ACP British Columbia Chapter