You are here
Meet the Atlantic Provinces Chapter Governor-elect
Meet the Atlantic Provinces Chapter Governor-elect
Atlantic Provinces Chapter
Congratulations to the Atlantic Provinces Chapter Governor-Elect Designee, David R. Anderson, MD, FACP. Our new Governor-elect Designee will do a year of training as a Governor-elect and then will start his four-year term as Governor in the Spring of 2016. As Governor, Dr. Anderson will serve as the official representative of the College for the Atlantic Provinces Chapter, providing a link between members at the local level and leadership at the national level. In the meantime, Dr. Anderson will be working closely with Dr. Bursey (the current Governor) and College staff to learn about the College and his duties as Governor. To learn more about Dr. Anderson, feel free to read his bio below.
---
David R. Anderson, MD, FACP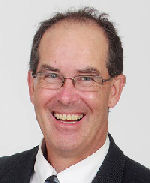 EDUCATION: MD Dalhousie University 1983
POST DOCTORAL TRAINING: Internal Medicine - Dalhousie University 1987, Hematology - McMaster University 1989
CERTIFICATION: FRCPC Internal Medicine and Hematology
PRESENT POSITION: Head/Chief Department of Medicine Dalhousie University and Capital Health, Halifax NS. Professor of Medicine, Dalhousie University
ACP CHAPTER INVOLVEMENT AND LEADERSHIP ACTIVITIES: Presenter at Atlantic Chapter Provinces ACP continuing education sessions.
OTHER APPOINTMENTS/ACTIVITIES: ACP Fellow since 2012
AREAS OF PROFESSIONAL INTEREST AND EXPERTISE: Venous thromboembolism, Blood Transfusion, Hematology