You are here
Biographical Sketch for Governor
Biographical Sketch for Governor
Hasan A. M. Nazmul Ahasan, MBBS, MACP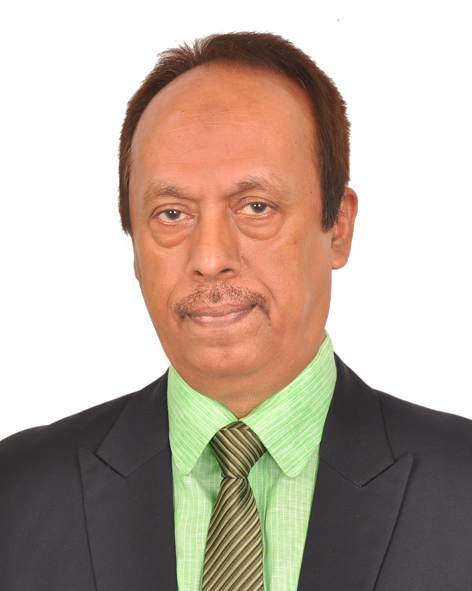 Congratulations to the Bangladesh Chapter Governor, Hasan A. M. Nazmul Ahasan, MBBS, MACP. Dr. Nazmul serves as the official representative of the College for the Bangladesh Chapter, providing a link between members at the local level and leadership at the national level. To learn more about Dr. Nazmul, below is his biography.
Hasan A. M. Nazmul Ahasan, MBBS, MACP
Hasan A. M. Nazmul Ahasan is Professor of Medicine of Popular Medical College, Dhaka. Prior to this he served as Professor and Head of the Department of Medicine of Dhaka Medical College for 7 years and Khulna Medical College for 5 years. Under his leadership undergraduate and post graduate medical education program of Dhaka Medical College reached a remarkable height. He is an enthusiastic mentor for many post graduate physicians and guided thesis and dissertations of more than fifty post graduates physicians. Professor Ahasan graduated from Dhaka Medical College in 1982 and obtained FCPS from Bangladesh College of Physicians and Surgeons in 1988. He received fellowship from Royal College of Physicians and Surgeons, Glasgow, UK in 2001, American College Physicians in 2003 and Royal College of Physicians, Edinburgh, UK in 2005. He was elected as Master of American College of Physicians in 2016. Professor Ahasan is playing a crucial role as Chairman of Faculty of Medicine, Bangladesh College of Physicians and Surgeons for three years. He is one of the pioneers in the field of clinical research in Bangladesh. He has 201 publications to his name. He has been Editor in chief of the prestigious Journal of Bangladesh College of Physicians and Surgeons for four years and Bangladesh Journal of Medicine for ten years. He also contributed in formulating the National guideline for the diagnosis & management of Dengue, Influenza, H1N1 and Chikungunya. He has been serving as Chairman, Scientific committee, Bangladesh society of medicine since 2014. He was president of Bangladesh Society of Medicine for 2014-15. He received 'Sultan Ahmed Chawdhury Gold Medal' on 2003 and 'N Islam memorial gold medal ' 2016. At present he is Governor, ACP Bangladesh Chapter.