You are here
Quebec Governor's Newsletter December 2017
Quebec Governor's Newsletter December 2017

---
---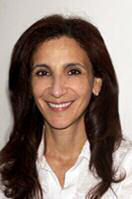 Nadine Lahoud, MD, MBA, FRCPC, FACP, ACP Governor
---
Governor's Message - Dr. Nadine Lahoud
December is always a busy month as we prepare for the holidays, wrap up the year, and reflect on the time that has passed so quickly. I am already midway through my term as the Quebec ACP governor. The objectives defined by the Quebec ACP Council were to increase membership and increase awareness amongst Quebec doctors, medical students and fellows about the ACP and the educational resources it has to offer. We are on track to realizing these objectives.
It is a great pleasure and honour to announce that Dr. Bert Govig has been named the Governor-elect Designee of the Quebec Chapter! Dr. Govig will start his term as Governor-elect after the Annual Business Meeting in New Orleans on April 21, 2018 and will take office as Governor in April of 2019. Dr. Govig is a strong supporter and active member of the ACP. He did his residency training at McGill University and practices internal medicine in the small Northern Quebec town of Amos – click here to view his biography.
I am pleased to note that ACP is offering access to recordings of several scientific sessions presented in San Diego during the 2017 ACP Annual Meeting. I encourage you all to listen to these high-quality educational sessions that will help keep you updated and entice you to register for the 2018 Meeting that will be held April 19-21, 2018 in New Orleans.
Our membership is increasing, and our chapter has now more than 700 members! The University of Laval's students have been very active in increasing the enrollment of student members to ACP. Membership is FREE for medical students and provides a wide access to a variety of high quality educational material.
In October, the 2017 ACP Quebec-ASMIQ joint meeting took place in La Malbaie, Quebec. It was well attended and provided a broad overview and update in the field of gastroenterology
Balado-critique, the French podcast organized by Dr. Luc Lanthier and his team, is still hugely popular due to the rigour and thoroughness of its reviews. They have now 10 episodes available on their app and website.
The ACP Canadian Chapters Annual Business Meeting was held November 4, 2017 in Toronto during the annual meeting of the Canadian Society of Internal Medicine and the ACP Ontario Chapter. This was a good opportunity to provide ACP members with an update on activities taking place across the country.
The six Canadian Chapters held a Canadian Doctor's Dilemma competition during this annual meeting. Eight teams from different Canadian universities competed in this friendly game of medical jeopardy. Hats off to the McGill team for their participation! I am pleased to extend my congratulations to Dr. Steven Palanchuk, R5 resident from Sherbrooke University, who made us proud by winning the Ted Giles Clinical Vignettes contest. Bravo!
The ACP Board of Governors held its meeting in Montreal in October, and it was a great pleasure to be the hostess governor. With the support of the six Canadian governors, we offered a warm welcome to our distinguished visitors from around the world who enjoyed Montreal, its atmosphere and its great restaurants, despite the road work and traffic jams!
At this time of year, as we prepare for holiday time with our families and loved ones, I wish you all the best of the season and look forward to a happy and healthy 2018.
---
Limited Time Offer – Scientific Session Recordings 2017
The ACP is pleased to offer time-limited access to four Internal Medicine Meeting 2017 Scientific Session Recordings to all international members. Two recordings can be viewed until December 31, 2017. The subsequent two will be available from January 1-February 28, 2018.
1) Update in Neurology
2) Multiple Small Feedings of the Mind: Cardiology, Sleep Medicine, and Infectious Diseases
https://www.playbackacp.com/promos/freecourse (Access expires on December 31, 2017):
Please click here for other recordings from the 2017 Internal Medicine Meeting.
We hope you find these resources a great value. Join us in person and plan to attend the 2018 ACP Internal Medicine Meeting in New Orleans!
---
Welcome to New Members!
Amal Bessissow, MD
Ghislaine Couture
Savoula Nickas
---
Calendar of Events
ASMIQ and ACP Quebec Chapter Meeting and Inter-University Day
Theme: Microbiology
Château Frontenac, Québec
June 1-3, 2018
Information
ACP Internal Medicine Meeting 2018
April 19-21, 2018
New Orleans, LA
Click here for information
The ACP Western Chapters Annual Meeting 2018 will be held during the Annual Meeting of the Canadian Society of Internal Medicine
October 10-13, 2018
The Banff Centre
Banff, Alberta
Watch for the Call for Abstracts in early 2018!
Click for information
---
Save and Be Entered to Win!
Receive a dues discount by recruiting colleagues to ACP membership! And be entered to win a trip to the ACP Internal Medicine Meeting 2019 in Philadelphia, PA! The more members recruited during the promotional period, the more entries you receive.
Click for details and to download the international application form.
---
Advancement in the College
Becoming an FACP ® is a distinction earned from colleagues who recognize your accomplishments and achievements in medicine. Think of deserving Chapter Members for advancement to Fellowship and Mastership and nominate them! There are several pathways to Fellowship and the application process is simple.
---
Get Involved in Your Chapter!
Be an active part of this vibrant chapter! There are many volunteer opportunities on various committees – email your interests to nklawless2@sympatico.ca.
---
Calling Residents/Medical Students
Do you want to be an active member of this vibrant chapter! We are seeking residents and students to assist with local activities of interest – journal clubs, career nights, lunch & learn educational sessions. Email me
Share your good news or that of a colleague and we will post it in our Chapter newsletter.
Follow the ACP Canadian Chapters on Twitter! @ACPCanadian