You are here
Quebec Chapter Newsletter (English) April 2015
Quebec Chapter Newsletter (English) April 2015

---
---
Incoming Governor's Message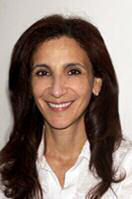 Nadine Lahoud, MD, MBA, FRCPC, FACP
During these early days of spring, I've been reflecting on the challenges that I want to take up during the four years of my term.
It will be a very special honour, as the next ACP Governor of the Quebec Chapter, to follow in the footsteps of Dr. Linda Snell and Dr. Donald Echenberg, two outstanding doctors who make our specialty stand proud. Both have paved the way for an organized, continually growing chapter that meets the highest standards of the College chapters. I hope to be able to match their achievements by helping to increase the College's visibility among medical students, residents and Internal Medicine specialists. As well, I will continue to organize the annual, joint ACP-ASMIQ scientific sessions, expand our membership, and promote the College's educational activities.
I thank Dr. Donald Echenberg, who will soon be leaving the office of ACP Governor of the Quebec Chapter, and wish him every success as he continues his clinical and educational practices. Through his openness and ability to bring people together, he successfully forged strong ties among the various academic settings in Quebec. On everyone's behalf, I express our sincerest thanks.
---
Events Taking Place at IM in Boston 2015
Plan to attend the Canadian Chapter Reception Friday, May 1st for a fun-filled evening with delicious food and networking with your colleagues! The Empire Restaurant is located in the must-see Seaport District and was voted a 2014 Diner's Choice Award for the Top 100 Hot Spot Restaurants in America.
Support the teams from Quebec, Ontario and Alberta who will be competing in the ACP Doctor's Dilemma! Click here for the Elimination Round schedule. On April 30th, 47 teams will compete among 10 games. The 20 winners and runners up from these games will advance to Friday's competition.
The match-ups for the semi-final Battle Round will be selected at random on Thursday evening and announced via social media and on signage throughout the convention center. The winners of each of these four games will advance to the "Final Four" championship game, which will be held following the ACP Internal Medicine 2015 Highlights Session on Saturday evening.
Canadian Faculty participating at IM Boston:
R. Brian Haynes, MD, PhD, MACP
WSO 002 - Evidence-Based Medicine from Bench to Bedside: How to Apply What You Read to Your Patients
Friday, May 01, 2015, 9:30 AM-10:30 AM
Marge Lovell, RN, CCRC, M.Ed
Waxman Clinical Skills Center: Ankle Brachial Index by Doppler
Workshops scheduled on Thursday, April 30, 2015 and Friday, May 01, 2015
Hassan Mir, MD, Resident/Fellow
WSO 002 - Evidence-Based Medicine from Bench to Bedside: How to Apply What You Read to Your Patients
Friday, May 01, 2015, 9:30 AM-10:30 AM
T. Jock Murray, MD, MACP
PN 039 - Defining Internal Medicine: The History of the ACP
Friday, May 01, 2015, 2:15 PM-3:45 PM
---
Quebec Chapter Annual Meeting with the ASMIQ
Saturday, May 29-30, 2015
Hyatt Regency Hotel and Santa Cabrini Hospital
Montreal, QC
Click here for more information
We look forward to welcoming you!