You are here
Quebec Bulletin du Gouverneur Mai 2017
Quebec Bulletin du Gouverneur Mai 2017

---
---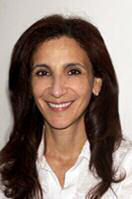 Nadine Lahoud, MD, MBA, FRCPC, FACP, ACP Governor
---
MOT DU GOUVERNEUR - Dre Nadine Lahoud
Enfin le printemps!
Ce fut un plaisir de croiser plusieurs d'entre vous au congrès 2017 de l'ACP à San Diego. Cette année, plus de 250 médecins canadiens se sont joints aux 6900 professionnels de la santé venus des quatre coins du monde pour mettre à jour leurs connaissances, socialiser et échanger avec leurs collègues.
---
DERNIÈRES NOUVELLES D'ACP QUÉBEC
Depuis l'automne dernier, ACP Québec est fière de s'associer au projet de balado-diffusions mensuelles lancé par Dr Luc Lanthier, FACP et ses collaborateurs, sous le nom de Balado-critique. Il s'agit d'une revue critique d'articles scientifiques d'impact majeur sur la pratique en médecine interne générale. Ce projet a reçu un excellent accueil parmi les médecins québecois. Je vous encourage fortement à écouter ces épisodes mensuels qui sauront, sans aucun doute, vous aider à garder à jour vos connaissances médicales. Vous pouvez y accéder via iTunes, sur Stitches ou via le site web www.baladocritique.com.
Félicitations à l'équipe de résidents qui ont représenté le Québec à la compétition Doctor's Dilemma. Il s'agit des docteurs Frédérique Bordeleau-Roy, Sophie McMullin et Jean-Maxime Côté. Bravo! Cinq équipes canadiennes étaient en compétition. L'équipe ontarienne s'est même rendue en final! Merci à tous ceux qui sont venus les encourager.
La prochaine réunion scientifique conjointe de l'ACP-Québec et de l'ASMIQ se tiendra les 27 et 28 mai à Saint-Sauveur sous le thème de la "Neurologie pour l'interniste". Pour vous inscrire cliquez sur le lien suivant www.asmiq.qc.ca.
Comme attendu, cette année encore, lors de la journée inter-universitaire du 26 Mai 2017, les résidents en médecine des quatre universités de la province vont se réunir et partager leurs cas cliniques les plus stimulants. ACP Québec a l'intention de continuer d'apporter son soutien financier à cette activité qui rassemble et intéresse patrons et résidents à la fois. Soyez-y!
Depuis quelques semaines, le processus d'élection d'un nouveau gouverneur pour ACP Québec est amorcé, étant donné que mon mandat s'achève en 2019. Le comité local de nomination, dirigé par le Dr Donald Echenberg, FACP et ancien gouverneur de l'ACP Québec, sollicite les médecins intéressés à se porter candidats aux élections de cette année. Dès 2018, le gouverneur-élu devrait progressivement assumer le rôle et se familiariser avec les tâches de gouverneur.
---
INITIATIVE DE L'ACP POUR LA PROMOTION DE LA SANTÉ
Suite aux rapports indiquant un nombre élevé de cas d'épuisement professionnel parmi les médecins aux États-Unis, l'ACP a décidé de multiplier les efforts pour promouvoir la santé, la balance travail-famille et la satisfaction professionnelle au travers de conférences et webinaires mis à la disposition de ses membres. Dans le climat de morosité engendré par les réformes du système de la santé dans notre province, il est primordial que les médecins et résidents mettent l'accent sur le propre santé et leur bien-être, afin de continuer à offrir aux patients et à la population les meilleurs services.
Les membres de l'ACP désirant apprendre davantage sur la prévention de l'épuisement professionnel trouveront ces ressources fort utiles. De plus, l'AMA, en partenariat avec l'ACP et le 'Hennepin County Medical Center', met à votre disposition les modules 'Steps Forward', ces modules qui décrivent les 7 étapes clés de la prévention de l'épuisement professionnel.
---
BIENVENUE AUX NOUVEAUX MEMBRES
Jean-Francois Brouillette, MD
Anthony Calabrino, MD
Catherine Girouard, MD PhD
Raphaelle Jalbert, MD
Eric Kerkerian, MD
Julie Kirouac Laplante, MD
Guillaume Roberge, MD
Remi Savard-Dolbec, MD
Marie-France Thivierge
---
DEVENEZ UN MEMBRE TITULAIRE DÈS AUJOURD'HUI ! (Fellow of the ACP)
Plusieurs membres parmi vous sont éligibles à la catégorie de Membres Titulaires Fellows. Le processus d'application pour cette catégorie est simple. J'encourage fortement tous ceux et celles parmi vous, qui sont intéressés à accéder au rang de membre titulaire, d'entamer ce processus. N'hésitez pas à communiquer avec moi ou avec un membre du conseil de l'ACP Québec pour toute question à ce sujet.
---
PLEINS FEUX SUR LES MEMBRES
Vous aimeriez vous impliquer auprès d'ACP-Québec en vous joignant à notre équipe dynamique ou diffuser des nouvelles ou souligner des faits marquants, les réalisations d'un collègue ou les vôtres? Veuillez m'en faire part via mon adresse courriel nklawless2@sympatico.ca en précisant qu'il s'agit de la rubrique "Pleins feux sur les membres" du site Web de la section.
En espérant vous lire ou vous croiser lors des prochains évènement éducatifs d'ACP Québec,
Nadine Lahoud MD, FRCP, FACP.
---
CALENDRIER DES ÉVÈNEMENTS
Congrès ASMIQ-ACP Quebec et la journée inter-universitaire La Neurologie pour l'interniste
26-28 Mai, 2017
Saint-Sauveur, QC
Conference website
Perioperative Care Congress: Science, Evidence and Practice
Du 2 au 4 juin 2017
The Chelsea Hotel, Toronto, ON
Le site web
La Réunion annuelle 2017 de l'ACP Section de l'Ontario aura lieu lors du Congrès annuel de la Société canadienne de médecine interne.
Du 1 au 4 novembre 2017
Hôtel Hyatt – Toronto, ON
Cliquez-ici pour la demande de résumés
Western Chapters and Rocky Mountain GIM Conference
Du 16 au 18 novembre 2017
Banff, AB
Surveillez le site web
ACP Atlantic Provinces Chapter Annual Meeting 2017
Du 24 au 25 novembre 2017
Dalhousie – Halifax, NS
Surveillez le site web
ACP Internal Medicine Meeting 2018
Du 19 au 21 avril 2018
New Orleans, LA
Cliquez-ici pour le site web
SUIVEZ ACP-CANADA SUR TWITTER! @ACPCanadian