You are here
Quebec Bulletin du Gouverneur Décembre 2017
Quebec Bulletin du Gouverneur Décembre 2017

---
---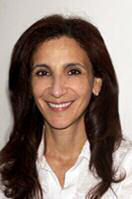 Nadine Lahoud, MD, MBA, FRCPC, FACP, ACP Governor
---
Message de la Gouverneure - Dre Nadine Lahoud
Décembre est un mois bien occupé. C'est le moment de se préparer à finaliser les dossiers, faire les bilans et se demander encore une fois comment l'année a pu passer si vite. Je suis déjà à mi-chemin dans mon mandat de gouverneur d'ACP-Québec. Les objectifs fixés par le conseil d'ACP-Québec sont de garder la section en croissance, de favoriser l'implication de ses membres et de faire connaître les ressources éducatives disponibles aux membres inscrits. Nous semblons dans la bonne voie dans la réalisation de ces objectifs.
C'est un grand honneur et un immense plaisir d'annoncer que le Dr Bert Govig a été nommé le nouveau gouverneur-élu désignée du Chapitre du Québec. Dr Govig débutera son mandat à titre de gouverneur-élu après la réunion annuelle en Nouvelle Orléans le 21 avril 2018 et prendra fonction en avril 2019. Dr Govig est un membre actif qui appuie fortement l'ACP. Il a complété sa résidence à l'Université McGill et pratique en médecine interne dans la petite ville d'Amos dans le nord du Québec. Pour consulter la biographie du Dr Govig, veuillez cliquer ici.
J'ai le plaisir de vous informer que l'ACP offre aux membres de notre section l'accès gratuit pour une période limitée à des enregistrements de sessions présentées lors du congrès Annuel 2017 à San Diego. Je vous encourage à les écouter en solo ou en groupe, pour parfaire vos connaissances mais aussi pour vous donner un avant-goût de ce qui vous attend si vous décidez de participer au congrès annuel de l'ACP qui aura lieu en avril 2018 en Nouvelle-Orléans.
Le nombre de membres de notre section est en constante croissance depuis quelques années et dépasse maintenant les 700 membres! Les étudiants de l'université Laval ont été très actifs dans le recrutement de membres-étudiants. Il est à noter que l'adhésion à l'ACP est gratuite pour les étudiants en médecine et leur donne accès à un matériel éducatif de qualité.
Parmi les activités scientifiques offertes par notre section cette année, notons le congrès conjoint ASMIQ-ACP qui a eu lieu à La Malbaie en octobre et qui a porté sur une mise à jour en gastro-entérologie. Cette réunion scientifique de haut calibre a été fort appréciée par nos membres.
Par ailleurs, le projet Balado-critique initié par Dr Luc Lanthier et son équipe et sponsorisé par ACP-Québec, continue d'avoir un grand succès. Dix capsules ont été enregistrées jusqu'à présent et impressionnent par leur pertinence et leur grande valeur éducative.
Une compétition Doctors' Dilemma a été organisée par ACP-Canada durant notre congrès conjoint avec la CSIM en novembre dernier. Huit équipes venant de partout au Canada ont participé à ce Jeopardy médical. Bravo à l'équipe de résidents de McGill pour leur participation! Dr Steven Palanchuk R5 à l'université Sherbrooke, quant à lui, nous a rendu fiers en gagnant le premier prix du jury pour sa présentation lors de la séance des vignettes cliniques Ted Giles.
En octobre, le conseil des gouverneurs de l'ACP a tenu sa réunion annuelle automnale ici-même à Montréal. J'ai été amenée à jouer la gouverneure-hôtesse, épaulée par les six gouverneurs canadiens. Ainsi, nous avons joint nos efforts et avons réservé à nos hôtes distingués un accueil bien chaleureux. Malgré les cônes oranges et les diversions du trafic, les gouverneurs américains et internationaux ont adoré Montréal. Certains d'entre eux ont profité de leur voyage pour visiter les environs et la ville de Québec.
Merci à tous les membres du conseil d'ACP Québec pour leur implication. Grâce à leur dynamisme, notre section continue de grandir et les avantages de l'adhésion à l'ACP sont soulignés et mis de l'avant.
Je termine en vous souhaitant à tous, une période de fêtes pleine de réjouissance et de bons moments.
---
D'une Durée Limitée – Enregistrements des sessions scientifiques 2017
Le Collège américain des physiciens (l'ACP) est heureux d'offrir aux membres internationaux, l'accès à des enregistrements des sessions scientifiques de quatre réunions de médecine interne de 2017 et ceci pour un temps limité. Deux enregistrements seront disponibles jusqu'au 31 décembre 2017. Les deux prochains seront disponibles du 1er janvier au 28 février 2018.
Mise-à-jour en neurologie
'Multiple Small Feedings of the Mind: Cardiology, Sleep Medicine, and Infectious Diseases'
https://www.playbackacp.com/promos/freecourse (Date d'échéance le 31 décembre 2017)
D'autres enregistrements sont à votre disposition en cliquant ici.
Nous espérons que vous trouverez ces ressources utiles. Planifiez, venez vous joindre à nous et participez à la réunion de l'ACP de médecine interne 2018 en Nouvelle-Orléans!
---
Bienvenue aux Nouveaux Membres
Amal Bessissow, MD
Ghislaine Couture
Savoula Nickas
---
Économisez et vous Serez Inscrit pour Gagner!
Recevez un escompte sur vos frais d'adhésion en recrutant des collègues pour devenir membre de l'ACP! Vous serez donc, inscrit au concours pour gagner un voyage au Congrès de l'ACP 2019 à Philadelphia, PA! Le plus de membres que vous recrutez pendant la période promotionnelle, le plus de chances que vous avez de gagner.
Cliquez ici pour les détails et pour télécharger le formulaire d'inscription international.
---
Devenez un Membre Titulaire dés Aujourd'hui! (Fellow of the ACP)
Plusieurs membres parmi vous sont éligibles à la catégorie de Membres Titulaires Fellows. Le processus d'application pour cette catégorie est simple. J'encourage fortement tous ceux et celles parmi vous, qui sont intéressés à accéder au rang de membre titulaire, d'entamer ce processus. N'hésitez pas à communiquer avec moi ou avec un membre du conseil de l'ACP Québec pour toute question à ce sujet.
---
Calendrier des Événements
Congrès ASMIQ-ACP Quebec et la journée inter-universitaire
Thème: Microbiologie
Château Frontenac, Québec
1 et 3 juin 2018
Information
ACP Internal Medicine Meeting 2018
Du 19 au 21 avril 2018
New Orleans, LA
Cliquez-ici pour le site web
La Réunion annuelle 2018 de l'ACP Section de l'Ouest aura lieu lors du Congrès annuel de la Société canadienne de médecine interne.
Du 10 au 13 octobre 2018
Cliquez-ici pour information
---
Pleins Feux Sur Les Membres
Vous aimeriez vous impliquer auprès d'ACP-Québec en vous joignant à notre équipe dynamique ou diffuser des nouvelles ou souligner des faits marquants, les réalisations d'un collègue ou les vôtres? Veuillez m'en faire part via mon adresse courriel nklawless2@sympatico.ca en précisant qu'il s'agit de la rubrique "Pleins feux sur les membres" du site Web de la section.
---
Appel à Tous Résidents/Étudiants en Médecine
Vous voulez faire partie activement à ce chapitre animé? Nous sommes à la recherche de résidents et étudiants en médecine pour nous assister dans nos projets locaux – le journal, les soirées orientation carrière, déjeuner et sessions éducatives. Veuillez me contacter par courriel nklawless2@sympatico.ca
En espérant vous lire ou vous croiser lors des prochains évènement éducatifs d'ACP Québec.
SUIVEZ ACP-CANADA SUR TWITTER! @ACPCanadian