You are here
Ontario Governor's Newsletter December 2017
Ontario Governor's Newsletter December 2017

---
---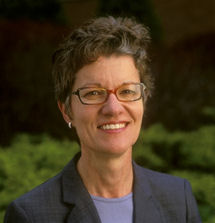 Irene Hramiak, MD, FACP, ACP Governor
Dear Colleagues:
In early October, I attended the fall Board of Governors meeting in Montreal. Our American and international colleagues experienced the charm and great food that the city has to offer. It was interesting to note how many of our American colleagues were visiting the city for the first time!
As always, it allowed me to meet the other governors from Canada as well as our international governors from around the world. Ontario is one of the largest international chapters with a large representation from our medical students. For this reason, our chapter is participating in a student pilot project with the Northern Ontario School of Medicine. The International Internal Medicine Interest Group (IMIG) will be eligible to receive funding to coordinate activities for their medical student club and to promote the profession of internal medicine among medical students.
You are our best ambassadors for recruiting new members and students by detailing the advantages of ACP membership such as educational resources, high quality journals and the local and national ACP conferences.
There was an active discussion around creating a more active link to internists in a hospitalist practice in our clinical settings. I would be interested to hear back from you whether this is something that is a need in Ontario – email me at Irene.Hramiak@sjhc.london.on.ca.
I am pleased to announce that Dr. George Dresser has been named the Governor-elect Designee for the Ontario chapter! He is a clinical pharmacologist with research expertise in hypertension at Western University. He is known as an excellent teacher and has received many teaching awards for his role on the CTU. His term as Governor-elect begins in April 2018 with an overlap year and full duties to commence in 2019. My heartiest congratulations to Dr. Dresser!
At this busy time of year, I extend my best wishes for the holidays and urge you all to look after your personal health and well-being.
---
Annual Meeting 2017 Success!
This year's annual meeting November 1-4, 2017 in Toronto was held in collaboration with the Canadian Society of Internal Medicine and was a great success. Thank you to the planning committee and to all the speakers for contributing to this success. And thank you to all those who attended, the feedback has been excellent.
The six Canadian Chapters of the ACP hosted a Canadian Doctor's Dilemma competition during the meeting. Eight teams from Canadian universities competed, including four from Ontario. After an entertaining and fast-paced competition, the University of Toronto (Dr. Yayi Huang, Dr. Eric Coomes, Dr. Chris Langlois) won first place!
Congratulations to all the residents and students who competed in the various abstract sessions:
Ted Giles Clinical Vignettes Winners
1st - Dr. Steven Palanchuk, Université de Sherbrooke
2nd - Dr. Karen Geukers, McMaster University
3rd - Dr. Shannon Ruzycki, University of Calgary
Research Oral Winners
1st - Dr. Nicola Goldberg, University of Toronto
2nd - Dr. Robert Puckrin, University of Toronto
3nd - Dr. Zahra Sohani, University of Toronto
Research Poster Winners
1st - Dr. Marissa Laureano, McMaster University
2nd - Dr. Roy Khalifé, University of Ottawa
3nd - Ms. Sarah Malecki, University of Toronto
QI Oral Winner
1st - Dr. Stephanie Gottheil, Western University
QI Poster Winners
1st - Dr. Shannon Ruzycki, University of Calgary
2nd - Dr. Jane Kobylianski, University of Toronto
3nd - Dr. Erin Spicer, Western University
---
Limited Time Offer – Scientific Session Recordings 2017
The ACP is pleased to offer time-limited access to four Internal Medicine Meeting 2017 Scientific Session Recordings to all international members. Two recordings can be viewed until December 31, 2017. The subsequent two will be available from January 1-February 28, 2018.
Update in Neurology
Multiple Small Feedings of the Mind: Cardiology, Sleep Medicine, and Infectious Diseases
https://www.playbackacp.com/promos/freecourse (Access expires on December 31, 2017)
Please click here for other recordings from the 2017 Internal Medicine Meeting.
We hope you find these resources a great value. Join us in person and plan to attend the 2018 ACP Internal Medicine Meeting in New Orleans.
---
Welcome New Members!
Michael Fine, MD
Michelle F. Haniff, MD
Nihal Haque, MD
Barinder Chana
Catherine A. Barry, MD
Vipan Nikore, MD, MBA
Allison C. Budd, MD
Nabeel Syed, MD
Sunita Narang, MD
Rishi Parihar, MD
Svyatoslav Kumanovskiy, MD
Dana Walters, BCh MD
Ghias Butt, MBBS
Kristen Marosi, MDCM
---
My ACP
Want easy access to ACP resources and products? Want to view your member account while on the go? MyACP has arrived!
MyACP is a personalized web experience making it easier for members to access and discover content and resources while logged into www.acponline.org.
MyACP allows members to:
Add resources and valued features
Customize their member information
Quickly access content, products, and services
Update account information
View their CME transcripts.
Easily access products previously purchased
Take a tour and log in at www.acponline.org/myacp.
On the run? Download the MyACP app on your iPhone or on your Android.
---
Calendar of Events
ACP Internal Medicine Meeting 2018
April 19-21, 2018
New Orleans, LA
Click here for information
ACP Quebec Chapter Meeting with the ASMIQ and Inter-University Day
Theme: Microbiology
Château Frontenac, Québec
June 1-3, 2018
Information
The ACP Western Chapters Annual Meeting 2018 will be held during the Annual Meeting of the Canadian Society of Internal Medicine
October 10-13, 2018
The Banff Centre
Banff, Alberta
Click for information
ACP Ontario Chapter Annual Scientific Meeting 2018
November 2-3, 2018
Watch for the Call for Abstracts in the spring!
---
Save and Be Entered to Win!
Receive a dues discount by recruiting colleagues to ACP membership! And be entered to win a trip to the ACP Internal Medicine Meeting 2019 in Philadelphia, PA! The more members recruited during the promotional period, the more entries you receive.
Click for details and to download the international application form.
---
Get Involved in Your Chapter!
Be an active part of this vibrant chapter! There are many volunteer opportunities on various committees –email your interests to Irene.Hramiak@sjhc.london.on.ca.
---
Calling Residents/Medical Students
Do you want to be an active member of this vibrant chapter! We are seeking residents and students to assist with local activities of interest – journal clubs, career nights, lunch & learn educational sessions. Email me at Irene.Hramiak@sjhc.london.on.ca.
Share your good news or that of a colleague and we will post it in our Chapter newsletter.
Follow the ACP Canadian Chapters on Twitter! @ACPCanadian