You are here
Le bulletin du gouverneurDécembre 2015
Le bulletin du gouverneurDécembre 2015

---
---
Message du gouverneur de l'ACP-Section Québec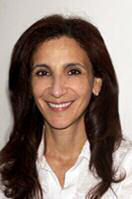 Nadine Lahoud, MD, MBA, FRCPC, FACP
Chers collègues,
Depuis Mai dernier, au terme de la réunion scientifique annuelle à Boston, j'ai eu le privilège de prendre mes fonctions en tant que gouverneur de la section Québec de l'ACP, pour un mandat qui se terminera en Avril 2019. Dr Echenberg, gouverneur sortant demeurera actif au sein du conseil de notre section dont il est maintenant le trésorier. Grâce à sa diligence, notre section est bien structurée, bilingue et reflète les spécificités de la pratique de la médecine interne propres à notre Province.
---
TEMPS FORTS DE L'ANNEE 2015
La réunion conjointe de l'ACP et de l'ASMIQ tenue en Mai 2015 à Montréal a porté sur le traitement du choc. Cette activité fut précédée par une journée de formation en échographie pulmonaire en collaboration avec la CCUS. Ces formations ont été fort appréciées comme en témoigne la participation et les excellentes évaluations.
Cette année encore, lors de la journée inter-universitaire de Mai, les résidents en médecine des quatre universités de la province se sont réunis et partagés leur cas cliniques les plus stimulants. L'ACP-Section Québec a l'intention de continuer d'apporter son soutien financier pour cette activité qui rassemble et intéresse patrons et résidents à la fois.
La section du Québec s'est vue décerner le prix d'excellence de l'ACP Chapter Excellence Award en 2015! Ce prix, qui reflète une organisation répondant aux critères pré-établis par l'ACP, est le fruit du travail et de la diligence de mon prédécesseur Dr Donald Echenberg.
Depuis le mois de juin, le conseil de l'ACP-Québec compte trois nouveaux membres : Dre Amal Bessissow, représentante des médecins en début de carrière, Dre Marilyne Brault, représentante des résidents, ainsi que Joanne Durr, représentante des étudiants en médecine. Ils se joignent ainsi aux Dr Bert Govig, FACP, Dre Linda Snell, MACP et Dr Donald Echenberg, FACP et gouverneur sortant, qui continueront à siéger au conseil.
---
ACTIVITES PROJETEES EN 2016
À l'automne 2016, le congrès conjoint de la SCMI (Société canadienne de médecine interne www.csim.ca) et de l'ASMIQ (Association des Spécialistes en Médecine Interne du Québec) et de l'ACP-Section Québec, se tiendra à l'Hotel Westin Montreal du 26 au 29 octobre. Le comité organisateur sous la présidence de Dr Thomas Maniatis a déjà entamé la planification du programme scientifique.
De plus, cette année, la réunion de la NASOM (North American Society of Obstetrical Medicine) suivera et aura lieu à Montréal les 29 et 30 octobre. Un grand nombre de spécialistes en médecine interne et de résidents sont attendus pour cet évènement éducatif d'envergure.
Marquez aussi sur vos calendriers les dates du prochain congrès annuel de l'ACP Internal Medicine 2016 qui aura lieu à Washington, DC, du 5 au 7 mai 2016. Je vous invite à consulter Ie site web de l'ACP pour plus d'informations concernant le programme.
Pour une deuxième année consécutive, ACP-Canada a le plaisir d'organiser une délégation canadienne. En tant que membres d'une délégation internationale, les membres intéressés à s'y joindre sont admissibles à une réduction de leurs frais d'inscription au congrès annuel de l'ACP. Cliquez ici pour plus d'informations (la date limite d'inscription est le 15 janvier 2016).
Si vous êtes à Washington lors du congrès annuel de 2016, venez encourager les résidents des équipes canadiennes qui participeront à la compétition Doctor's Dilemma. Durant les dernières années, nos résidents se sont très bien classés et se sont même rendus aux demi-finales.
Vous êtes également invités à vous joindre à vos collègues canadiens (aucun frais) à la Brasserie Beck le vendredi 6 mai 2016, de 18:00 à 20:00 au 1101 K Street, NW pour la réception canadienne où vous attend un cocktail dînatoire qui promet d'être excellent.
Par ailleurs, l' ACP-Section Québec a l'intention d'offrir son soutien pour la tenue d'activités à visée éducative aux externes et résidents. Dr Marilyne Brault et Joanne Durr, représentantes respectives des résidents et des étudiants en médecine au sein du conseil, s'activent pour mettre en place des projets de club de lecture ainsi qu'un groupe de révision des MKSAP.
---
COMPOSITION DE LA SECTION DU QUEBEC
Le nombre de membres Québécois qui se sont joints à l'ACP est en progression d'année en année. Notre section compte aujourd'hui 578 membres répartis comme suit:
Maîtres (Masters) : 4
Membres titulaires (Fellows) : 83
Membre titulaire honoraire : 1
Membres : 119
Membres résidents : 318
Étudiants en médecine : 51
---
APPLICATION POUR DEVENIR MEMBRE TITULAIRE (Fellow of the ACP)
Plusieurs membres de l'ACP-Section Québec sont éligibles à la catégorie de Membres Titulaires Fellows. Le processus d'application pour cette catégorie est simple. J'encourage fortement tous ceux et celles parmi vous qui sont intéressés à accéder au rang de membre titulaire d'entamer ce processus. N'hésitez pas à communiquer avec moi ou avec un membre du conseil de l'ACP-Section Québec pour toute question à ce sujet.
---
ACHAT GROUPES DU MKSAP 17
Grâce au dynamisme de Dre Marilyne Brault, résidente en médecine à l'université de Montréal, dix-neuf résidents seront en mesure de profiter cette année d'un rabais de 10% sur le prix du MKSAP 17 en se prévalant de l'offre d'achat groupé de 10 copies et plus, proposée par l'ACP.
---
PLEINS FEUX SUR LES MEMBRES
Pour diffuser des nouvelles ou souligner des faits marquants, les réalisations d'un collègue ou les vôtres, veuillez m'en faire part via mon adresse courriel nklawless2@sympatico.ca en précisant qu'il s'agit de la rubrique Pleins feux sur les membres du site Web de la section.
Je vous souhaite à tous mes meilleurs vœux pour 2016: Paix, Bonheur et Santé !