You are here
GOVERNOR'S NEWSLETTER Ontario June 2014
GOVERNOR'S NEWSLETTER Ontario June 2014

---
---
Message From the Governor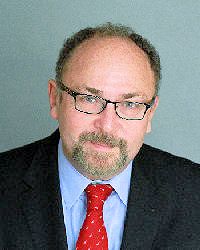 Ross D. Feldman, MD, FACP, ACP Governor
---
ACP Canada: from sea to shining sea
With the ongoing growth of the ACP in Canada - we comprise 6 chapters and more than 2500 members - the College has increased its support for us. As tangible evidence, we welcome Domenica Utano as the first administrative director for ACP Canada, the affiliation of the 6 national chapters. Beyond coordinating the Canadian Council of Governor's, chaired by Dr. Neil Gibson (Alberta Chapter Governor), Domenica will be looking after the organization of ACP Ontario. I hope you all can meet her at the annual chapter meeting in November.
---
ACP Ontario Annual Scientific Session, November 7-8, 2014
This year's ACP-Ontario annual scientific session will be held Friday, November 7 and Saturday, November 8 at the Hilton Garden Inn, Mississauga. The sessions will feature updates across the range of Internal Medicine, poster presentations by medical students and residents from across the province. The Meeting will also feature the Doctor's Dilemma competition- a classic battle between teams from (hopefully) all 6 medical schools in Ontario vying for the right to represent the chapter at IM 2015 in Boston next April.
The preliminary program should be available over the next several weeks.
Please register and book your hotel room.
Looking forward to seeing you in November.
---
Call for Laureate Award Nominations
At the annual ACP Ontario chapter meeting we will continue the tradition of awarding 2 Laureate Awards to ACP members. One award is for distinguished service to the ACP and/or the awardee's local medical community. The other award is for distinguished academic accomplishments. We invite all members to nominate candidates for these prestigious awards. Nominations should be directed to Dr. Ross Feldman.
Nomination packages should include:
2 nomination letters
the CV of the candidate
The deadline for receipt of nominations is August 1, 2014.
---
Council of Medical Residents Report- Dr. Hassan Mir
There has been increased activity and visibility for the ACP among residents from schools across Ontario over the past few months. We continue to transition with new resident representatives at a number of our sites and hope to build upon and expand the groundwork completed to date.
A few highlights from the past few months:
Journal Clubs: The team at McMaster University has been hosting monthly Journal Clubs, which have been very well attended by residents and medical students. These sessions provide an opportunity for residents and medical students to review landmark trials to improve the transfer of knowledge among their group. Valuable participation from staff has made these sessions a truly unique and constructive activity. Such sessions have also been ongoing at UWO.
Doctor's Dilemma: The team at UWO has made a strong effort to host monthly Doctor's Dilemma Competitions among their resident and medical student members. In addition to being a wonderful social activity, prizes are awarded to the winning teams! A special thanks to Dr. Philip Dwek (PGY-2), who has expertly created questions and coordinated the competitions.
Increased Visibility: Most of our sites across Ontario have been hosting "Introduction to ACP" sessions to spread the word about the many benefits of being an ACP member and how to best use their resources. In addition to this, we collaborated with the Internal Medicine Review Course at McMaster University to have an ACP informational booth for attendees which was very well received. A special thank you to Dr. Ameen Patel (Site Lead at McMaster University) for helping to arrange this and we look forward to collaborating similarly in the future.
We are also always looking for committed residents interested in taking leadership roles at their school to join our Council, so please do not hesitate to contact me, if interested!
---
Council of Student Members Report- Samantha Feldman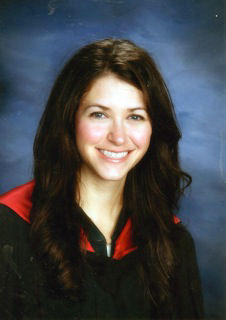 It's been a great year for the Ontario ACP Council of Student Members. We have had successful student run events at U of T, McMaster and Queen's University. Many thanks to the strong work of Sheron Perera and Carla Rosario in Toronto, Vinay Garg and Michael Mikhaeil in Kingston and Vatash Trivedi and Akash Goelin Hamilton. We now have thriving connections between the ACP and the Internal Medicine Interest Groups at 4 Ontario medical schools. As student membership continues to grow we are expecting many great future events.
Editor's note: This is Sam's last report. I really need to acknowledge the efforts she has made to pull together the Council of Student Members. This has been a big gain for the chapter in reaching out to the medical students around the province. We wish her every success as she embarks on her Family Medicine Program at the University of Toronto.
With Sam's graduation, we welcome Carla Rosario, 4th year Medicine, from University of Toronto as the new Chair of the Council of Student Members. We have every confidence Carla will do a great job and fill very big footsteps.