You are here
GOVERNOR'S NEWSLETTER Ontario Chapter April 2015
GOVERNOR'S NEWSLETTER Ontario Chapter April 2015

---
---
Governor of the Ontario Chapter

Ross D. Feldman, MD, FACP
---
Message from the Governor-Elect
Dr. Irene Hramiak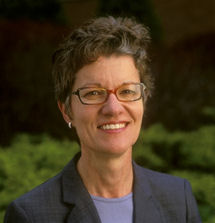 I am honoured and privileged to be able to serve as your Governor. ACP Ontario has taken continued to thrive and develop new programs for our members. I would hope to continue the growth of the chapter. We have made an important start in developing an ACP presence in the Ontario medical school communities. Through my career, I have been a Program Director in Internal Medicine and served on a variety of Royal College committees. I appreciate the importance of mentoring the next generation of internists. In that context, I am well-equipped to continue the expansion of ACP medical school clubs. Further, I would like to extend that effort northward--both to Ottawa and to the NOSM communities. Additionally, we need to do more for community internist members. I would hope to work with my Council to develop new programs to enrich the membership opportunities for those ACP members who work in smaller communities across the province.
Lastly, I would like to salute the outgoing Governor. Dr. Ross Feldman has made significant contributions to the development of the chapter and behalf of all of us I would like to thank him for his outstanding efforts. As he heads out on his next adventure as the incoming Chair of Medicine at Memorial University of Newfoundland, we wish him every success!
---
Call for Awards Nominations
The Ontario Chapter welcomes nominations for the 2015 ACP Laureate Awards. Awards are presented at the Annual Scientific Meeting of the Ontario Chapter. Potential awardees may be nominated by any member of the Ontario Chapter. It is expected that awardees will be senior physicians, those being Fellows or Masters for at least 15 to 20 years with a long history of excellence and peer approval in the specialty of internal medicine.
There are two Laureate Awards available. One is primarily focused for a recipient who has provided distinguished service to the Chapter and to the ACP. The other is to recognize outstanding academic distinction especially related to innovation in research or in teaching.
Please email your letter of nomination and the nominee's CV by July 15, 2015. The Ontario Chapter Awards Committee will review all applications and the recipients will be notified by August 31, 2015.
---
Calendar of Upcoming ACP Events
Ontario Chapter Annual Meeting
November 6-7, 2015
Toronto, ON
Stay tuned for more information and for the Call for Abstracts
Quebec Chapter Annual Meeting with the ASMIQ
Saturday, May 29-30, 2015
Hyatt Regency Hotel
Montreal, QC
Information: Contact Ms. Lucie Terriault
Atlantic Provinces and the Canadian Society of Internal Medicine Annual Meeting
October 14-17, 2015
Delta Prince Edward, Charlottetown
Information: www.csim.ca
Events Taking Place at IM Boston 2015
Join us at the Canadian Reception! May 1st from 6:00-9:00pm at Empire Boston One Marina Park Drive
Support the teams from Quebec, Ontario and Alberta who will be competing in the Doctor's Dilemma (running April 30-May 2)
Canadian Faculty participating at IM Boston:
R. Brian Haynes, MD, PhD, MACP
WSO 002 - Evidence-Based Medicine from Bench to Bedside: How to Apply What You Read to Your Patients
Friday, May 01, 2015, 9:30 AM-10:30 AM
Marge Lovell, RN, CCRC, M.Ed
Waxman Clinical Skills Center: Ankle Brachial Index by Doppler
Workshops scheduled on Thursday, April 30, 2015 and Friday, May 01, 2015
Hassan Mir, MD, Resident/Fellow
WSO 002 - Evidence-Based Medicine from Bench to Bedside: How to Apply What You Read to Your Patients
Friday, May 01, 2015, 9:30 AM-10:30 AM
T. Jock Murray, MD, MACP
PN 039 - Defining Internal Medicine: The History of the ACP
Friday, May 01, 2015, 2:15 PM-3:45 PM
Rocky Mountain Internal Medicine Conference
Organized by: Rocky Mountain/ACP/Alberta Medical Association
Save the date!
November 12-15, 2015
More information.
---
Doctor's Dilemma
Support the teams from Quebec, Ontario and Alberta who will be competing in the ACP Doctor's Dilemma! Click for the Elimination Round schedule. On April 30th, 47 teams will compete among 10 games. The 20 winners and runners up from these games will advance to Friday's competition.
The match-ups for the semi-final Battle Round will be selected at random on Thursday evening and announced via social media and on signage throughout the convention center. The winners of each of these four games will advance to the "Final Four" championship game, which will be held following the ACP Internal Medicine 2015 Highlights Session on Saturday evening.
---
Welcome New Members!
New Members within the last 6 months.
Ali Ahmadi Torshizi, MD
Russell T. Bader, MD
Jeanne Du Manoir, MD
Reena Goindi, MD
Jason J. Kiser, MD
Alan Hing-Lun Poon, MD
Laura Regnier, MD
Christopher N.C. Smith, MD