You are here
GOVERNOR'S NEWSLETTER Manitoba Saskatchewan November 2014
GOVERNOR'S NEWSLETTER Manitoba Saskatchewan November 2014

---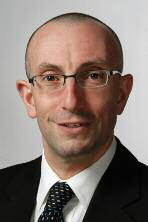 John M. Embil, MD, FRCPC, FACP, ACP Governor, Manitoba/Saskatchewan Chapter
---
It has been a busy autumn at the Manitoba/Saskatchewan Chapter of the American College of Physicians. The Chapter supported the introductory session for the University of Manitoba Medical Students Internal Medicine Interest Group in early September 2014. On October 21, 2014, the local chapter helped co-sponsor the 18th Annual Bug Day and on November 13, 2014, the Chapter co-hosted the 4th Annual "Meet the Professor". Below is a summary of these events.
Introduction to Medical Students Internal Medicine Interest Group: This group focusses on hosting sessions focusing on Internal Medicine. The goal of this group is to highlight to medical students of all years, at the University of Manitoba, the different aspects of Internal Medicine and how Internal Medicine can be an interesting and fulfilling career.
Bug Day 2014: 2014 marks the 18th year that Bug Day has been hosted. This daylong academic program focussing on infectious diseases, infection prevention and control, and public health attracted between 800 and 1200 participants. Participants include healthcare providers of all types. Although the event is held at the Bannatyne Campus of the University of Manitoba, it is transmitted by means of telehealth communication to all parts of Winnipeg, and remote and northern parts of Manitoba. This year's topics included, "Swimming Pools: Do You Know What Lurks within?; Clostridium difficile: What's Hot What's Not; Honestly, I Caught it from a Toilet Seat!; Medical Device Reprocessing, Past, Present and Future; Tales of Virus Hunter: Lessons Learned while Chasing Lassa, Marburg and Ebola Viruses; Hepatitis C Virus (HCV): 25 Years from Discovery to Cure! ; Tuberculosis? Yes, it Affects You! ; Human Immunodeficiency Virus Non-Disclosure: Human Nature or Criminal Behaviour? ; Did you have a nice vacation? Let Me Tell You What's Been Crawling on You!" and the day was kicked off with Medical Grand Rounds entitled, "Infection Prevention and Control: We Are All in this Together", in which John Embil, Manitoba/Saskatchewan Chapter Governor provided an overview of the local rates of methicillin-resistant Staphylococcus aureus; vancomycin resistant enterococcus, and Clostridium difficile as well as highlighted innovative strategies on management of these pathogens of epidemiologic interest. Joining Dr. Embil was Ms. Arlene Wilgosh, Chief Executive Officer of the Winnipeg Regional Health Authority. Ms. Wilgosh provided an overview of hand hygiene in the region and the Winnipeg Regional Authority's vision for hand hygiene.
Meet the Professor: This event is co-hosted with the Internal Medicine Students Interest Group. The goal of this program is to highlight the careers of local internists and to provide medical students with an overview of the different aspects of Internal Medicine. At this year's event, Dr. Greg Schmidt, First Year Internal Medicine Resident provided an overview of the local residency program at the University of Manitoba. Dr. Alexandra Ilnyckyj, Internist, and Gastroenterologist; Dr. Neil Lerner, Internist and Intensivist, and Dr. John Embil, summarized their careers and day to day activities. There were 85 medical students in attendance from first, second, third and fourth year undergraduate medical school classes.
"Speed Dating the Internists": For the New Year, a "Speed Dating the Internists" session is planned for February or March 2015. This event will be sponsored by the University of Manitoba Medical Students Internal Medicine Interest Group and co-sponsored by the local chapter of the American College of Physicians.
---
Governor-elect Designee
Congratulations to Dr. Glen Drobot, who has been elected the Governor-elect Designee for the Manitoba/Saskatchewan Chapter. Dr. Drobot's term as Governor-elect will begin May 2, 2015 and his four-year term as Governor will begin at the Annual Business Meeting on May 5, 2016 and end in 2020. As Governor, Dr. Drobot will serve as the official representative of the College for the Manitoba-Saskatchewan Chapter, providing a link between members at the local level and leadership at the national level. In the meantime, Dr. Drobot will be working closely with Dr. Embil (the current Governor) and College staff to learn about the College and his duties as Governor. To learn more about Dr. Drobot, feel free to read his bio.
---
Winner 2014 Chapter Excellence Award
I am thrilled to announce that the MB/SK chapter received the 2014 Chapter Excellence Award! The award recognizes chapters which successfully meet the standards for managing a chapter. In order to achieve the Chapter Excellence Award, chapters must meet all basic criteria and seven optional criteria. Criteria include such activities as formulating an effective Governor's Council and committees, communicating frequently with membership, providing educational opportunities, recruiting and advancing members and celebrating membership through local awards. I would like to extend a special thanks to those chapter members who assisted me in all of these endeavors! For their hard work and dedication, we received this award.
---
Internal Medicine 2015
The annual meeting in Boston this year marks the 100th anniversary of the ACP as an organization and promises to be a tremendous meeting. As an International Chapter, we are eligible for discount delegation rates, which will reduce your registration from $659.00 USD to $470.00 USD.
For more information and to register, please click here. It will require registering by January 15, 2015, and will not include pre-course registration. You will have to pay at the time of booking, as we have to forward the total amount to ACP to confirm the attendance. Ms. Domenica Utano, who is our ACP Canadian Council Executive Director, will be coordinating these efforts and can be reached at domenica.acpcanada@gmail.com.
We have also planned a Canadian Reception again, this year it will be held at the Empire Restaurant on May 1st from 1800 - 2100.
---
Welcome To Our Newest Members
(Last 6 Months)
Members
Marcus R Blouw, MD
Mbuyu Bushidi, MD
Rekha Kundapur, MBBS
Nicola E. Matthews, MD
Olga Toleva, MD
Fellows
Glen R. Drobot, MD, FACP
Clement S. Yeung, MD, FACP
Resident/Fellow Members
Osama S. Ahmed, MD, MBBCH
David N. Christiansen, MD
Justin M. Cloutier, MD
Jason D. Denis, MD
Christopher Lee, MD, MBBS
Michelle Lund, MD
Judy Luu, MD,PhD
Anas Merdad, MBBS
Mina Niazi, MD
Katarzyna Plaza, MD
Nabeel Samad, MBBS
Gregory Schmidt, MD
Su Yuan, MD
---
Save The Date
ACP Internal Medicine 2015 - April 30 - May 2, 2015 Boston Massachusetts
Canadian Reception during IM Meeting 2015 - Friday, May 1st 1800-2100 Empire Restaurant
CSIM Annual Meeting - October 14-17, 2014 Charlottetown, PEI
Rocky Mountain Internal Medicine Meeting - TBA Banff, Alberta
How to Reach Us
John M. Embil, MD, FACP
University of Manitoba
Infection Prevention and Control Unit
MS673, 820 Sherbrook Street
Health Sciences Center
Winnipeg, Manitoba R3A 1R9
Canada
Telephone Number: 204-787-4654
Fax Number: 204-787-2989
E-mail: jembil@hsc.mb.ca