You are here
GOVERNOR'S NEWSLETTER Atlantic Provinces June 2014
GOVERNOR'S NEWSLETTER Atlantic Provinces June 2014

---
---
From the Governor
R. Ford Bursey, MD, FACP, ACP Governor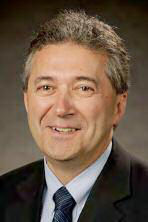 Dear Colleagues,
We were pleased to have the participation of 226 Canadians attendees at the 2014 ACP Internal Medicine meeting in Orlando. Thank you to those who also joined us for the Canadian Reception.
Mark your calendars! Internal Medicine 2015 will celebrate ACP's Centennial Anniversary. The meeting is scheduled for April 30 - May 2, 2015 in Boston, MA.
---
ACP's New Logo and Tagline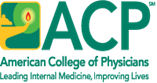 ACP unveiled a new brand for the American College of Physicians. The brand elements include a new logo and tagline, and a new scheme for visually representing the College's products and services.
The new logo presents ACP in a contemporary, vibrant style, while the incorporation of the lamp of knowledge references our rich history. "Leading Internal Medicine, Improving Lives" replaces "Internal Medicine: Doctors for Adults" as our tagline.
---
Resident Members: Don't Miss the Canadian Chapters "Doctors Dilemma" Competition
A reminder to our Resident Members that there will be a national "Doctors Dilemma" competition during the CSIM Annual Meeting in Calgary October 1-4, 2014. The winning Canadian team will be eligible to receive financial support to compete at the 2015 Internal Medicine Meeting in Boston.
Please contact info@csim.ca for more information or visit here.
---
Are you using these free member benefits?
JournalWise, a free, time-saving, ACP Member benefit, is a mobile-optimized service that screens over 120 internal medicine journals for the highest-quality, clinically relevant and newsworthy articles with custom criteria that you determine so that only the articles (and e-tocs) you want are delivered when and how you want them.
This short, 2-minute video shows you how set-up is quick, easy and free!
For more information and to sign-up, log in.
ACP Smart Medicine: ACP's web-based, mobile-optimized clinical decision support tool.
ACP Smart Medicine is a web-based clinical decision support tool developed specifically for internal medicine physicians containing 500 modules that provide guidance and information on a broad range of diseases and conditions.
Integrated with content from Annals of Internal Medicine, ACP JournalWise, and ACP's clinical practice guidelines with a display that automatically adjusts to desktops, smartphones, and tablets, the clinical recommendations in ACP Smart Medicine are evidence-based and rated based on the quality of the underlying evidence. Information is continually updated through triggered updates with new, relevant content and guidelines. Additionally, ACP High Value Care recommendations identify care activities that offer little benefit to patients.
ACP Smart Medicine also offers easy access to submit for CME credit. Physicians can select modules from the list of content areas they have reviewed, answer a question, and submit for CME credit.
ACP Smart Medicine is available as a free benefit to ACP members and can be purchased by non-members.
---
Congratulations and Welcome to Our Newest Members
(Last 6 Months)
FACP
Santhosh K. Narayanan Lakshmi, MD, FACP
Members
Barry H. Hunt, MD
Anne Marie Krueger-Naug
Residents/Fellows
Marko Balan, MD
Rahul Bhayani, MD
Alison Che, MD
Tasha Kulai, MD
Alain Daniel Malebranche, MD
Mary Malebranche, MD
Alison H. Rodger, MD
Michael G. Saunders, MD
Samuel D. Searle, MD
Colin Turner, MD