You are here
Canada Quebec Governor's Newsletter June 2016
Canada Quebec Governor's Newsletter June 2016

---
---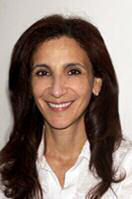 Nadine Lahoud, MD, MBA, FRCPC, FACP
Governor's Newsletter June 2016 - French Version
---
Governor's Message
Since May 2015, during the Internal Medicine Meeting in Boston, I have had the privilege of being the new Governor of the ACP Quebec Chapter, a term running until April 2019.
Two joint meetings between our Chapter and the ASMIQ were held during the last period. The first one, an update in endocrinology took place in October 2015 in Bromont. The second meeting was held in Ste-Foy and reviewed topics in dermatology and immunology. Evaluation feedback was excellent on these sessions and the participation by our members exceeded our expectations.
In May 2016, our Chapter has once again sponsored the inter-university day with residents from the four universities gathered and presenting stimulating clinical cases.
I am pleased to note that our Chapter has again achieved an ACP Chapter Excellence Award! There is pre-determined criteria that the Chapter met through the hard work and diligence of our chapter's council and the excellent work done by Ms. Domenica Utano, our Executive Director.
Since June 2015, our Council has three new members: Dr. Amal Bessissow, Early Career Physician Representative; Dr. Marilyne Brault, Resident Representative and Ioana Fugaru, Medical Student Representative. They join other Council members: Dr. Bert Govig, Dr. Linda Snell and Dr. Don Echenberg.
Congratulations to all new Fellows who participated in this year's convocation ceremony.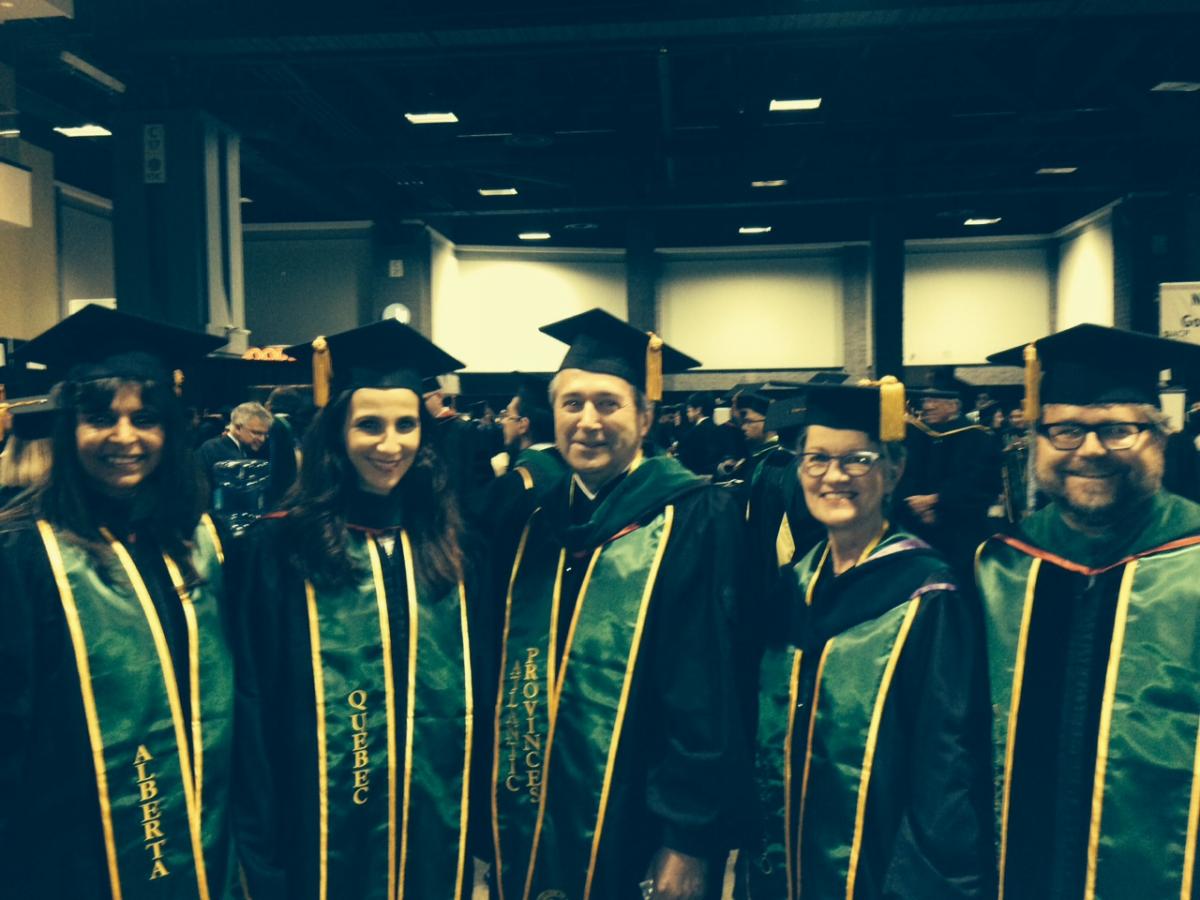 Left to Right: Dr. Narmin Kassam (AB); Dr. Nadine Lahoud (QC); Dr. Ford Bursey (ATP); Dr. Irene Hramiak (ON); Dr. Glen Drobot (MB-SK).
The Canadian Chapters offered a reduced registration rate for ACP 2016 held in Washington through the Canadian Delegation. Watch for this opportunity for next year's meeting in San Diego from March 30-April 1, 2017. https://im2017.acponline.org/educational-program/
Another highlight was the Doctor's Dilemma competition where we were so well represented by the Canadian teams from Ontario, Quebec and Alberta. Our team from Quebec (Dr. Myriam St-Pierre-Lussier, Dr. Steven Palanchuck, and Dr. Christine Arsenault from the University of Sherbrooke) did us proud by making it to the semi-finals where an exciting match took place. It was very stressful to have to perform against four other teams simultaneously. Congratulations to all the Canadian teams and many thanks to all of you who have attended the competition and encouraged our residents.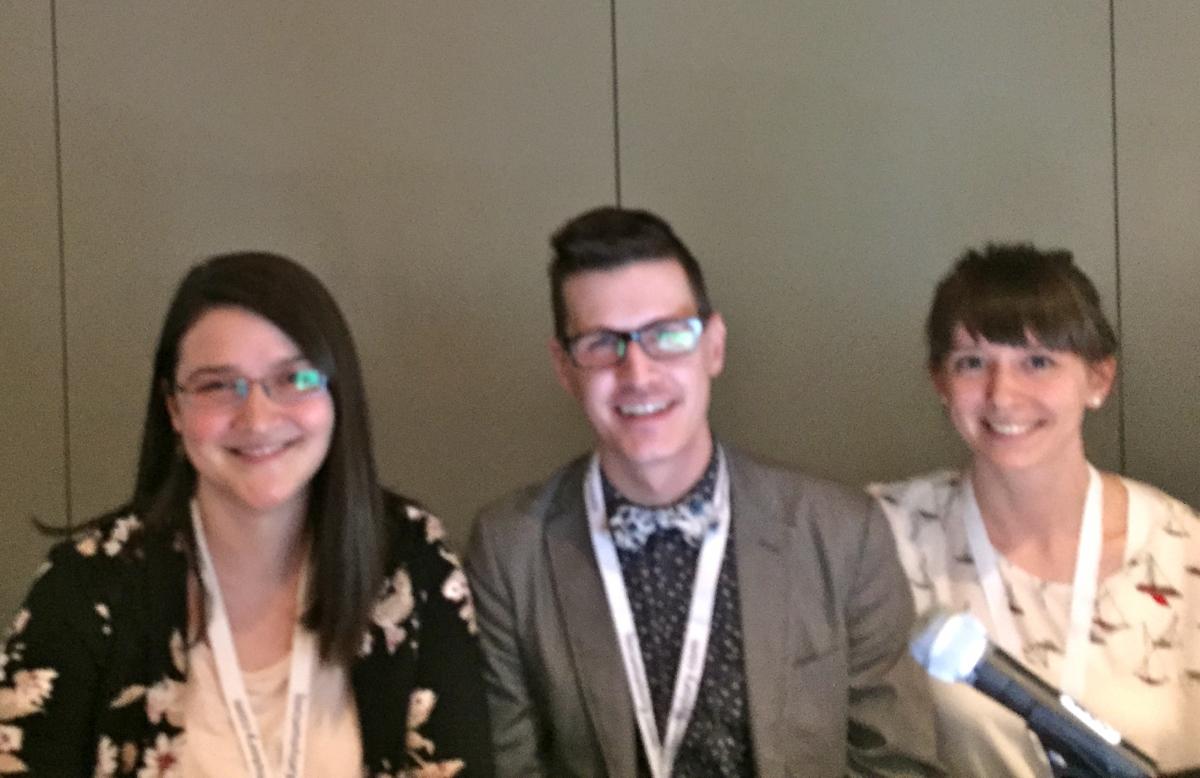 Quebec's Doctor's Dilemma Team
The Canadian Reception held in the Brasserie Beck on Friday, May 6, 2016 was a fun-filled evening with delicious food and networking opportunities.
Our Chapter is working on initiatives to support residents and medical students. Dr. Marilyne Brault has organized Doctor' Dilemma local competition and Dr. Jean-Pascal Costa, internist at Notre-Dame Hospital CHUM, has held MKSAP review sessions with a group of residents. These sessions were extremely appreciated by the participants.
---
Upcoming Activities
In the fall 2016, the Quebec Chapter's meeting will join with the annual meeting of the Canadian Society of Internal Medicine (CSIM) and will also be in collaboration with the ASMIQ. Mark your calendars for October 26-29, 2016 at The Westin Montreal. The committee chair, Dr. Thomas Maniatis has already commenced planning of the scientific program. Visit for more details.
Following this meeting, the North American Society of Obstetrical Medicine (NASOM) will hold its meeting in Montreal, on October 29-30, 2016. A large number of internal medicine specialists is expected.
---
Membership
Each year, the Quebec Chapter membership has been steadily increasing with a current total of 576 members:
Masters: 4
Fellows: 83
Honorary Fellows: 1
Members: 119
Residents: 318
Medical Students: 51
---
Fellowship Application
Many of our Chapter members are eligible to become ACP Fellows and the application process is simple. I strongly encourage those who are interested to follow up. Please don't hesitate to contact me or a Council member with any questions.
---
Welcome to New Members!
Valerie Blouin, MD
Veronique Busque, MD
Suzie Fujioka, MD
Eve Gosselin, MD
Richard Leblond, MD
Jian Wang, MD, CM
---
Group Purchase of MKSAP 17
MKSAP 17 is available for order. Take advantage of the 10% discount on group purchases of 10 or more.Thanks to the efforts of Dr. Marilyne Brault, resident at Montreal University, 20 residents have benefited from the 10% discount of the group purchase (10 or more) of MKSAP 17.
---
Recruit a Colleague and Save!
Receive a dues discount by recruiting colleagues to ACP membership! And be entered to win a trip to the ACP Internal Medicine Meeting 2018 in New Orleans! The more members recruited during the promotional period, the more entries you receive. Click here for details and to download the international application form.
---
Calling All Volunteers!
Be an active part of this dynamic chapter!
Drop me a line! Share your good news or that of a colleague or share information by emailing me and we will post this in the newsletter and on the website.
---
Calendar Of Events
Canadian Society of Internal Medicine and the ACP Quebec Chapter Annual Meeting
October 26-29, 2016
Call for Abstracts and Award Submissions – various deadlines http://csim.ca/awards-abstracts/
Click here for meeting details
Ontario Chapter Annual Scientific Meeting
November 4-5, 2016
Hilton Garden Inn Toronto Airport, Mississauga, ON
Stay tuned for more information and for the Call for Abstracts
Western Chapters and Rocky Mountain GIM Conference
November 2016
Banff, AB
Mark Your Calendars! ACP Internal Medicine Meeting 2017
March 30-April 1, 2017 in San Diego, CA
Follow the ACP Canadian Chapters on Twitter! @ACPCanadian
Wishing you an excellent summer!