You are here
Canada Québec Bulletin du Gouverneur French Version Décembre 2016
Canada Québec Bulletin du Gouverneur French Version Décembre 2016

---
---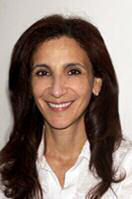 Nadine Lahoud, MD, MBA, FRCPC, FACP, ACP Governor
Quebec Chapter Governor's Newsletter English Version
---
MOT DU GOUVERNEUR
Chers collègues,
Ce fut un grand plaisir de croiser plusieurs d'entre vous à Montréal, durant le congrès conjoint ACP-CSIM-ASMIQ il y a quelques semaines.
TEMPS FORTS DE L'ANNEE 2016
Je suis fière de souligner que la section du Québec, s'est vue décerner, pour une autre année, le prix d'Excellence de l'ACP! Ce prix reflète une organisation répondant aux critères préétablis par l'ACP et perpétue les efforts et la diligence de notre conseil et de mon prédécesseur Dr Donald Echenberg et de l'excellence du travail de Mme Domenica Utano, notre agente administrative.
Deux réunions scientifiques conjointes de l'ACP-section Québec et de l'ASMIQ se sont tenues dans la dernière année. La première, au printemps 2016, a eu lieu à l'hôtel Bonne Entente dans la région de Québec sous les thèmes de la dermatologie et l'immunologie. En Octobre s'est tenu le congrès conjoint CSIM-ACP-ASMIQ. Le contenu scientifique à la fine pointe et l'organisation de ces deux congrès ont eu des échos fort positifs auprès des membres comme en témoignent le nombre record de participants et les excellentes évaluations.
L'ACP-section Québec est fière de s'associer depuis cet automne avec le projet de balado-diffusions mensuelles lancé par Dr Luc Lanthier, FACP sous le nom de BaladoCritique. Il s'agit d'une lecture critique d'articles scientifiques d'impact majeur sur la pratique en médecine interne générale. Ce projet a reçu un excellent accueil parmi les internistes du Québec. Je vous encourage fortement à écouter ces épisodes mensuels qui sauront, sans aucun doute, vous aider à garder à jour vos connaissances. Vous pouvez y accéder via iTunes, sur Stitches ou via leur site web.
Félicitations aux nouveaux membres titulaires (FACP) du Québec qui sont invités à participer à la cérémonie de Convocation qui aura lieu à San Diego pendant la réunion scientifique annuelle 2017 de l'ACP:
Dre Chantale Vallée
Dre Nadine Sauvé
Dr Matthew Cheng
Dr Martin Albert
L'ACP-Section Québec tient à remercier Dre Marilyne Brault, représentante des résidents à ACP-Québec, pour l'organisation d'une soirée Doctor's Dilemma en collaboration avec Dr Jean-Pascal Costa, interniste à l'hôpital Notre Dame du CHUM. Ce dernier a animé durant les derniers mois des sessions de révision des MKSAP17 qui ont été extrêmement appréciées par les résidents.
C'est pour moi un privilège et un honneur de continuer d'agir à titre de votre gouverneur du chapitre local. Je vous souhaite à tous un excellent temps des fêtes et une année 2017 enrichissante et sereine!
ACTIVITÉS PROJETÉES EN 2017
Au printemps 2017, le congrès conjoint de l'ASMIQ (Association des Spécialistes en Médecine Interne du Québec) et de l'ACP-Section Québec, se tiendra à Saint-Sauveur les 27-28 mai, et portera sur "Une mise à jour en Neurologie". Surveillez les mises-à-jour à .
Comme attendu, cette année encore, lors de la journée interuniversitaire du 26 Mai 2017, les résidents en médecine des quatre universités de la province vont se réunir et partager leurs cas cliniques les plus stimulants. ACP-Section Québec a l'intention de continuer d'apporter son soutien financier à cette activité qui rassemble et intéresse patrons et résidents à la fois.
---
SAN DIEGO VOUS ATTEND! ECONOMISEZ PAR L'ENTREMISE DE LA DÉLÉGATION CANADIENNE
Pour une troisième année consécutive, l'ACP-Canada a le plaisir d'organiser une délégation canadienne. En tant que membre d'une délégation internationale, les membres intéressés à s'y joindre sont admissibles à une réduction de leurs frais d'inscription au congrès annuel de l'ACP qui aura lieu à San Diego, du 30 au 1 avril 2017 . Cliquez ici pour plus d'information.
Si vous êtes à San Diego lors du congrès annuel de 2017, venez encourager les résidents des équipes canadiennes qui participeront à la compétition Doctor's Dilemma.
---
COMPOSITION DE LA SECTION QUÉBEC
Le nombre de membres Québécois qui se sont joints à l'ACP est en progression d'année en année. Notre section compte aujourd'hui 619 membres répartis comme suit:
Maîtres (Masters): 4
Membres titulaires (Fellows): 83
Membre titulaire honoraire: 1
Membres: 124
Membres résidents: 351
Étudiants en médecine: 54
---
DEVENEZ UN MEMBRE TITULAIRE DÈS AUJOURD'HUI ! (Fellow of the ACP)
Plusieurs membres sont éligibles à la catégorie de Membres Titulaires Fellows. Le processus d'application pour cette catégorie est simple. J'encourage fortement tous ceux et celles parmi vous qui sont intéressés à accéder au rang de membre titulaire, d'entamer ce processus. N'hésitez pas à communiquer avec moi ou avec un membre du conseil de l'ACP-Section Québec pour toute question à ce sujet.
---
ACHAT GROUPÉ DU MKSAP 17
MKSAP 17 est disponible. Profitez d'un rabais promotionnel de 10% sur un achat groupé de 10 copies et plus.
Grâce au dynamisme de Dre Marilyne Brault, résidente en médecine à l'université de Montréal, l'an dernier, vingt résidents ont été en mesure de profiter d'un rabais de 10% sur le prix du MKSAP 17 en se prévalant de l'offre d'achat groupé de 10 copies et plus, proposée par l'ACP.
Offre d'une durée limitée ! Économiser 10% sur du MKSAP 17 Papier, numérique ou complet, si vous commandez avant le 31 janvier 2017. Veuillez utiliser le code MKSAVE10 !
---
PROFITEZ D'UN RABAIS EN RECRUTANT UN COLLÈGUE
En recrutant un collègue, profitez d'un rabais sur vos frais d'inscription et devenez éligible au tirage d'un voyage pour assister au congrès de l'ACP en 2018 en Nouvelle-Orléans. Cliquez ici pour accéder au formulaire de participation.
---
BIENVENUE AUX NOUVEAUX MEMBRES!
Mohammed B. Al Awamy, MBBS
Marie-Eve Bureau, MD
Anthony Calabrino, MD
Pascale Dubois, MD
Frantz Perpignan, MD
Remi Savard-Dolbec, MD
Dhiviya Umapathy, AHP MD
---
CALENDRIER DES ÉVÉNEMENTS
La Réunion annuelle 2017 de l'ACP Section de l'Ontario aura lieu lors du Congrès annuel de la Société canadienne de médecine interne.
Du 1 au 4 novembre 2017
Hôtel Hyatt – Toronto, ON
Surveillez le site web pour de plus amples informations et la demande de résumés.
ACP Internal Medicine Meeting 2017
Du 30 mars au 1 avril 2017
San Diego, CA
---
PLEINS FEUX SUR LES MEMBRES
Vous aimeriez vous impliquer auprès d'ACP-Québec en vous joignant à notre équipe dynamique ou diffuser des nouvelles ou souligner des faits marquants, les réalisations d'un collègue ou les vôtres? Veuillez m'en faire part via mon adresse courriel en précisant qu'il s'agit de la rubrique Pleins feux sur les membres du site Web de la section.
Suivez ACP-Canada sur Twitter!