You are here
Canada Manitoba and Saskatchewan Governor's Newsletter May 2016
Canada Manitoba and Saskatchewan Governor's Newsletter May 2016

---
---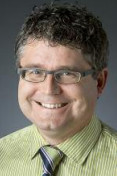 Glen R. Drobot, MD, FACP, ACP Governor
---
Governor's Message
It is my honour to assume the role of ACP Governor for the Manitoba-Saskatchewan Chapter taking over from Dr. John Embil. My sincere thanks to Dr. Embil for work and dedication and in achieving another Excellence Award for our chapter.
The most recent event was the "Meet the Professor" hosted at the University of Manitoba. There were 65 registrants who came to hear about the "day in the life" of internists and how Internal Medicine is a springboard into a variety of different careers, specifically those that focus on the diagnosis and management of complex patients. Thank you to this year "professors" who were:
Garrett Johnson, 2nd Year Medical Student, University of Manitoba and Dr. John Embil, Consultant, Infectious Diseases, Health Sciences Centre
Dr. Greg Schmidt, Resident, core Internal Medicine, University of Manitoba
Dr. Glen Drobot, General Internist, St. Boniface Hospital
Dr. Jonathon Gabor, General Internist, Concordia Hospital
Dr. Ryan Zarychanski, Consultant in Hematology and Critical Care Medicine, Health Sciences Centre and CancerCare Manitoba
The "Date an Internist" event, co-hosted with the Internal Medicine Interest Group at the Max Rady College of Medicine will be held in early 2017. This popular event provides medical students information about the field of General Internal Medicine and its subspecialties.
---
Internal Medicine Meeting 2016 Washington
It was great to see all the attendees at the ACP Internal Medicine Meeting in Washington. A highlight was Convocation where the College recognizes and applauds its new Fellows and the recipients of various honors. Congratulations to all new Fellows!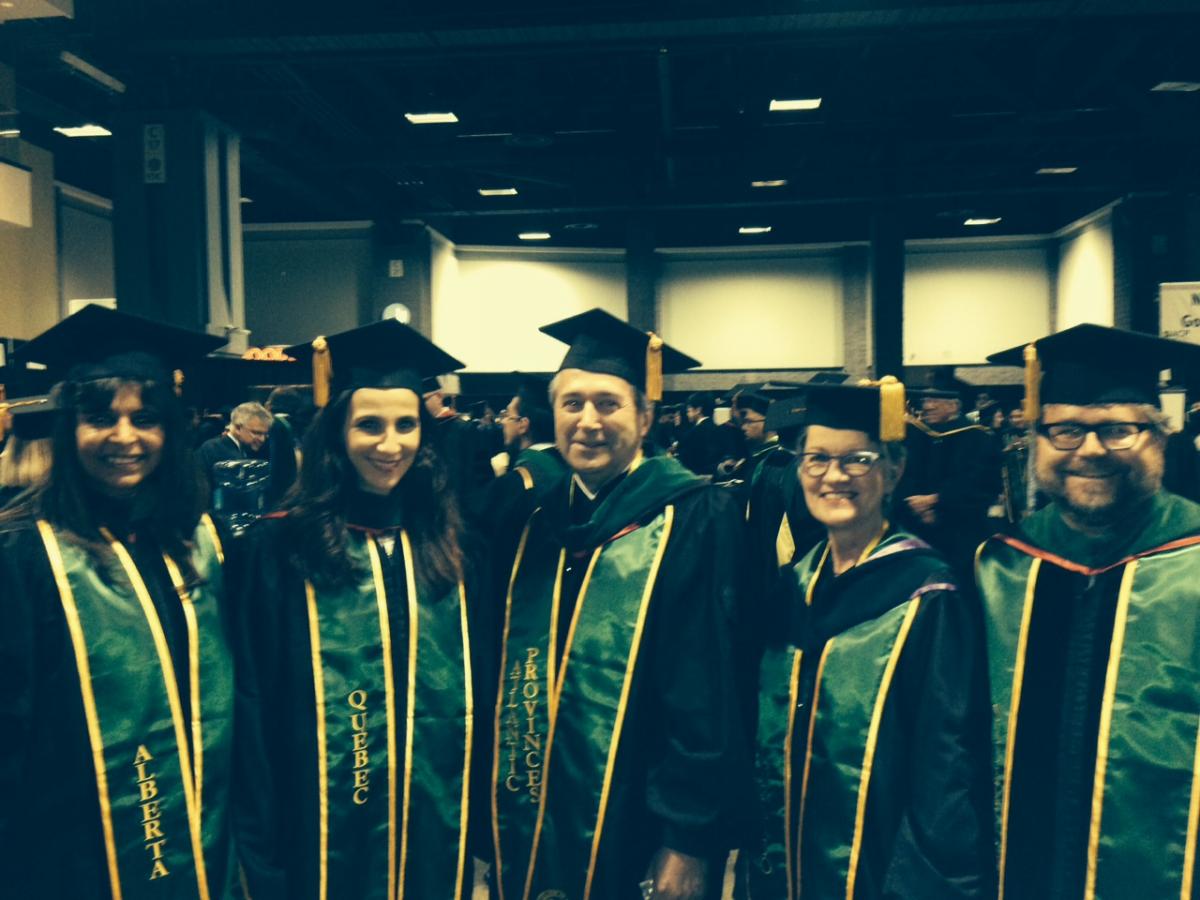 Left to right: Dr. Narmin Kassam (AB); Dr. Nadine Lahoud (QC); Dr. Ford Bursey (ATP); Dr. Irene Hramiak (ON); Dr. Glen Drobot (MB-SK)
The Canadian Chapters offered a reduced registration rate through the Canadian Delegation. Watch for this opportunity for next year's meeting in San Diego from March 30-April 1, 2017.
Canada was well represented at the ACP Doctor's Dilemma competition with teams from Ontario, Quebec and Alberta. Ontario and Quebec made it to the semi-finals in exciting competitions.
---
Welcome To New Members!
Sowmya Narasimhan, MD
Ulug M. Unligil, MD, PhD
---
Recruit a Colleague and Save!
Receive a dues discount by recruiting colleagues to ACP membership! And be entered to win a trip to the ACP Internal Medicine Meeting 2018 in New Orleans! The more members recruited during the promotional period, the more entries you receive.
Click here for details and to download the international application form.
---
Calendar of Events
Canadian Society of Internal Medicine and the ACP Quebec Chapter Annual Meeting
October 26-29, 2016
Call for Abstracts and Award Submissions – various deadlines
Click here for meeting details
Ontario Chapter Annual Scientific Meeting
November 4-5, 2016
Hilton Garden Inn Toronto Airport, Mississauga, ON
Stay tuned for more information and for the Call for Abstracts.
Western Chapters and Rocky Mountain GIM Conference
November 2016
Banff, AB
---
Mark Your Calendars! ACP Internal Medicine Meeting 2017
March 30-April 1, 2017 in San Diego, CA
Click here for details.
---
Volunteer Opportunities
Be an active part of this dynamic chapter! Email Dr. Drobot.
Follow the ACP Canadian Chapters on Twitter!@ACPCanadian
---
How to Reach Us
Glen R. Drobot, MD, FACP
University of Manitoba
Department of Internal Medicine
C5010-409 Tache Avenue
St. Boniface Hospital
Winnipeg, Manitoba R2H 12A6
Canada
Telephone Number: 204-237-2823
Fax Number: 204-233-7154
E-mail: glendrobot@gmail.com
Chapter Support:
Domenica Utano
Email: domenica.acpcanada@gmail.com