You are here
Atlantic Provinces Governor's Newsletter December 2017
Atlantic Provinces Governor's Newsletter December 2017

---
---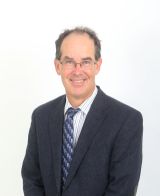 David R. Anderson, MD, FRCPC, FACP, ACP Governor
---
Governor's Message
The Atlantic Provinces Chapter held another successful Annual Scientific Meeting and its Annual General Meeting in Halifax on November 25, 2017. The educational content was excellent and was accredited for Maintenance of Certification.
The Friday evening events were aimed at medical students who had the opportunity to meet with faculty to discuss career opportunities in medicine. Saturday, residents had the opportunity to present posters.
Thank you to the Planning Committee Chair, Dr. Ian Epstein, and committee members (Drs. Pat Bergin, Euiseok Kim, Joffre Munro, Christine Orr). Thank you to the speakers and to all the attendees – we hope to see more of you at next year's meeting!
The six Canadian Chapters hosted a Canadian Doctor's Dilemma competition during the ACP Ontario/CSIM Annual Meeting in November. Eight teams from different Canadian universities competed, including Dalhousie. After an entertaining and fast-paced competition, the University of Toronto took first place.
Stay tuned for more updates and events. Best wishes for the holidays and the New Year!
---
LIMITED TIME OFFER – 2017 Scientific Session Recordings
The ACP is pleased to offer time-limited access to four Internal Medicine Meeting 2017 Scientific Session Recordings to all international members. Two recordings can be viewed until December 31, 2017. The subsequent two will be available from January 1-February 28, 2018.
Update in Neurology
Multiple Small Feedings of the Mind: Cardiology, Sleep Medicine, and Infectious Diseases
Click here for the recording (Access expires on December 31, 2017)
Please click here for other recordings from the 2017 Internal Medicine Meeting.
We hope you find these resources a great value. Join us in person and plan to attend the 2018 ACP Internal Medicine Meeting in New Orleans!
---
Welcome to Our New Members!
Alissa Ali
Abdulaziz Almudaires, BMBch
Sana Basseri
Alvan Buckley, MD
Cassandra Butt
Jeremie Caron
Lucas Chamberlain
Miles Clayden, MD
Amelie Couturier
Alex Dias, MD
Elizabeth A Faour, MD
Amanda Formosa, MD
Cal Gillis
Alison Howley, MD
Jacques Maillet, MD
Curtis Marcoux, MD
Stuart McAdam, MD
Matthew Miles, MD
Ari S Morgenthau, MD
Brian G Moses, MD FACP
Joffre S Munro, MD
Shannon Murphy
Myriam Nait Ajjou, MD
Renee Poitras
Prashanth Sasidharan
Lyndsay Sprigg, MD
Kabilan Thanapaalasingham, MD
Luke K Wiseman
Angella Woodman, MD
Kathryn Woodman
Bethany-Anne Woodrow, MD
---
Save and Be Entered To Win!
Receive a dues discount by recruiting colleagues to ACP membership! And be entered to win a trip to the ACP Internal Medicine Meeting 2019 in Philadelphia, PA! The more members recruited during the promotional period, the more entries you receive.
Click here for details and to download the international application form.
---
Calendar of Events
ACP Internal Medicine Meeting 2018
April 19-21, 2018
New Orleans, LA
Click here for information

ACP Quebec Chapter Meeting with the ASMIQ and Inter-University Day
Theme: Microbiology
Château Frontenac, Québec
June 1-3, 2018
Information

The ACP Western Chapters Annual Meeting 2018 will be held during the Annual Meeting of the Canadian Society of Internal Medicine
October 10-13, 2018
The Banff Centre
Banff, Alberta
Watch for the Call for Abstracts in early 2018!
Click for information
---
Advancement in the College
Becoming an FACP ® is a distinction earned from colleagues who recognize your accomplishments and achievements in medicine. Think of deserving Chapter Members for advancement to Fellowship and Mastership and nominate them! There are several pathways to Fellowship and the application process is simple.
---
Get Involved in Your Chapter!
Be an active part of this vibrant chapter! There are many volunteer opportunities on various committees – e-mail your interests directly to me .
---
Callings Residents and Medical Students
Do you want to be an active member of this vibrant chapter! We are seeking residents and students to assist with local activities of interest – journal clubs, career nights, lunch & learn educational sessions. E-mail me if you are interested.
Share your good news or that of a colleague and we will post it in our Chapter newsletter.
Follow the ACP Canadian Chapters on Twitter! @ACPCanadian