You are here
ACP History - Edith Irby Jones, MD, MACP
ACP History - Edith Irby Jones, MD, MACP
Edith Irby Jones, MD, MACP: A Pioneering Primary Care Internist, Educator, and Activist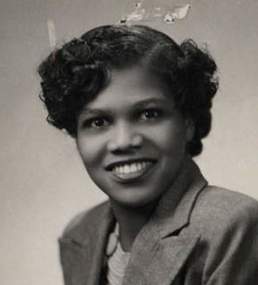 This historical vignette focuses on Edith Irby Jones, a sharecropper's daughter who became a renowned internal medicine physician and who never wavered in her commitment to treating underserved communities in the U.S. and abroad.
Edith Mae Irby was born in Faulkner County, Arkansas on December 23, 1927, the third of four children born to Robert Irby, a sharecropper, and homemaker Mattie Buice Irby. When Edith was six, her father died in a riding accident, requiring a then-pregnant Mattie Irby to move her family in with her elderly father. In the months that followed, Edith's younger brother, Louis was born, her grandfather died, and her older siblings, Juanita and Robert Jr. contracted typhoid fever. While Robert eventually recovered, Juanita died at age 12. Edith believed her sister received substandard care because their family was poor; she would later describe these events as her impetus to become a physician, with the goal of helping impoverished and underserved communities.
Shortly after her sister's death, Edith contracted rheumatic fever with joint pain so intense she could not walk or attend school for over a year. Eventually, Mattie relocated the family to Hot Springs, Arkansas, where she was able to get work as a domestic and cook. While Edith was unable to attend school during her illness, her mother, who only had an eighth-grade education, taught her from her older brother's schoolbooks. She learned to read and write at home and when she finally was able to attend school, she was placed in the same grade as her older brother and eventually skipped an additional two grade levels.
Edith graduated with honors from Langston Secondary School, then received a scholarship to attend Knoxville College, a historically black liberal arts school in Tennessee. She studied chemistry, biology, and physics receiving her B.S. degree in 1948 (and remaining a steadfast supporter of her alma mater throughout her life). Edith went on to become the first African American accepted at the University of Arkansas for Medical Sciences (UAMS) and the first African American accepted at an all-white medical school in the South. Irby Jones received financial support from her high school's alumni, neighbors and the Arkansas State-Press, a Black-owned local newspaper which started a fundraising campaign to help with tuition and living expenses.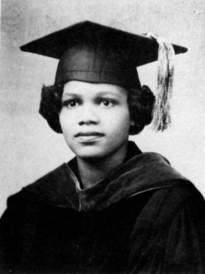 Although she had been accepted to attend classes, UAMS was still a segregated institution, so Irby Jones was not allowed to use the same dining, lodging, or bathroom facilities as her fellow students. Defying the racist regulations, many of her classmates chose to eat and study with her at her apartment. During her second year at UAMS, she married Dr. James B. Jones, with whom she would eventually have three children. She became the UAMS's first African American graduate in 1952. She then opened a general practice in Hot Springs, Arkansas, eventually moving her family to Houston, Texas, in 1959, where she became the first Black woman to intern at Baylor College of Medicine Affiliated Hospital. Unfortunately, the segregated hospital limited her contact with staff and patients. In the end she was forced to complete the last three months of her residency at Freedman's Hospital in Washington DC.
In 1962, she opened her private practice in the inner city "third ward" of Houston, to provide medical services for those without access to healthcare. That same year, she became the chief of cardiology at St. Elizabeth's Hospital in Houston, later becoming an associate chief of medicine at Houston's Riverside General Hospital and Clinical Assistant Professor at Baylor College of Medicine. In time, she accumulated staff privileges at nine Houston-area hospitals, while always maintaining her practice as a primary care internist in Houston's "third ward." Dr. Irby Jones was also a civil rights activist, and the only female and physician to be a member (along with attorneys Floyd Davis, Bob Booker, and Harold Flowers) of the "Freedom Four." The group spoke across the South in homes and churches encouraging people to join the civil rights movement.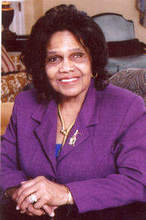 In keeping with her commitment to provide care to underserved populations, Dr. Irby Jones taught, consulted, and provided healthcare in Haiti, Mexico, Cuba, China, Russia, and Africa, while maintaining her "third ward" Houston practice. She provided support for two international healthcare locations that bear her name: the Dr. Edith Irby Jones Clinic in Vaudreuil, Haiti (which she helped to build), and the Dr. Edith Irby Jones Emergency Clinic in Veracruz, Mexico. She was one of the founders of Mercy Hospital in Houston and one of twelve physician owners and developers of the Park Plaza Hospital.
Throughout her career, Dr. Irby Jones received numerous awards and recognition for her contributions to medicine as well as the civil rights and women's movement. She was the first woman to become President of the National Medical Association (NMA), was a charter member of the group Physicians for Human Rights, was an active board member of Planned Parenthood and was the only female founding member of the Association of Black Cardiologists. She became a member of the American College of Physicians in 1998, an ACP Fellow in 2001, (the same year she received the Oscar E. Edwards Memorial Award for Volunteerism and Community Service) and was awarded ACP Mastership in 2007. Dr. Edith Irby Jones died July 15, 2019 at the age of 91 at her home in Houston, TX, leaving a legacy of true excellence, achievement, and compassion.
Sources:
Prepared by Eric Greenberg, based on materials from the Archives of the American College of Physicians. A shorter version of this vignette was created for the November 2020 BOR Meeting
In Black America; Dr. Edith Mae Irby Jones. (n.d.). Retrieved October 06, 2020, from https://americanarchive.org/catalog/cpb-aacip-529-dz02z13z78
Changing the Face of Medicine | Edith Irby Jones. (2015, June 03). Retrieved October 06, 2020, from https://cfmedicine.nlm.nih.gov/physicians/biography_175.html
Langer, E. (2019, July 23). Edith Irby Jones, trailblazer for African American doctors, dies at 91. Retrieved October 06, 2020, from https://www.washingtonpost.com/local/obituaries/edith-irby-jones-trailblazer-for-african-american-doctors-dies-at-91/2019/07/18/b4ea495e-a96a-11e9-86dd-d7f0e60391e9_story.html
Sandomir, R. (2019, July 23). Edith Irby Jones, Barrier-Breaking Doctor in the South, Dies at 91. Retrieved October 06, 2020, from https://www.nytimes.com/2019/07/23/obituaries/dr-edith-irby-jones-dead.html
Edith Irby Jones – Quiet Pioneer: UAMS College of Medicine. (n.d.). Retrieved October 06, 2020, from https://medicine.uams.edu/about/features/edith-irby-jones-quiet-pioneer/
Lunsford, S. (2006, April 03). J. William Fulbright College of Arts & Sciences - Arkansas Memories Project Interview with Edith Irby Jones. Retrieved from https://pryorcenter.uark.edu/audioplayer.php?audio=projects%2FArkansas+Memories%2FJONES-Edith-Irby%2Faudio%2FAUDIO-JONES-Edith-Irby-20060403
Photos: