You are here
IMpower Yourself to Confidently Transition to the Next Residency Level
IMpower Yourself to Confidently Transition to the Next Residency Level
IMpower Yourself to Confidently Transition to the Next Residency Level
ACP IMpower provides essential non-clinical resources to guide you through residency and prepare you for a career in internal medicine. New content is added frequently from experienced internists and prominent podcasters.
Take IMpower for a free test drive through June 30, 2021. Join ACP now to get full access. IMpower is an exclusive, members-only benefit.
---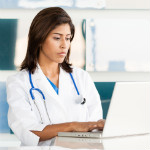 What to Read and How to Study During your Internal Medicine Residency
During residency, trainees rapidly expand their clinical knowledge to help them excel in patient care and in passing the boards. Internal Medicine Residency Program Director Bernadette Miller, MD, FACP, of the University of Oklahoma School of Community Medicine explores the role memory encoding and retrieval play in studying and outlines six steps to creating an effective study plan.
---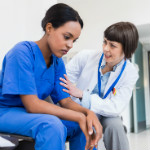 Know Your Colleagues, Know Yourself: Checking in on Mental Health
Burnout impacts approximately half of residents and depression and depressive symptoms are seen in more than a quarter of residents. To help residents recognize a colleague in need and check in with themselves, Liz Lawrence, MD, FACP, shares ways to identify colleagues who may be in distress and how you can reach out to offer help. She also explores the importance of checking in with yourself and offers strategies to help prevent and address personal distress during residency.
---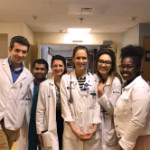 Supervising Interns & Managing Teams
During PGY2 residents take on new and exciting leadership roles within their program and their medicine teams. To help residents thrive in PGY2, Juergen (Jay) Kloo, MD, shares key tenets for being a team leader, best practices for setting a rotation up for success, strategies for managing the day-to-day matters of a team, and tips for providing effective feedback and modeling professionalism.
Additional Resources
---
Connect with ACP Resident/Fellow Members around the globe and join the conversation!
#IMpower