You are here
General Internal Medicine or an Internal Medicine Subspecialty?
General Internal Medicine or an Internal Medicine Subspecialty?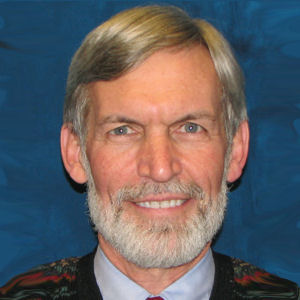 Philip A. Masters, MD, FACP
If you choose internal medicine, the next big decision is whether to stay in general internal medicine or to subspecialize. It's a decision that will profoundly affect what you do over the course of your career but doesn't need to be made before deciding to pursue internal medicine. In fact, most people make this decision during residency.
General internal medicine is the core of the specialty and is the common training that all internists undergo. During residency, trainees establish a deep knowledge base, learning the complex interactions of different body systems and gaining the ability to use this information to diagnose, treat, and manage adult patients. This basic fund of knowledge and approach to patients are unique to internal medicine and something shared by all internists, regardless of their eventual focus.
This core training occurs during the 3 years of internal medicine residency. Successful completion of residency prepares trainees for Board certification as a specialist in internal medicine. At that point, about half of those finishing residency will choose to enter practice as a general internist, and half will pursue additional ("fellowship") training in one of the subspecialty areas of internal medicine. But how does one approach making the decision to become a general internist or a subspecialist?
As a general internist, what attracted me to internal medicine as a student was the ability to understand and comfortably manage the full spectrum of medical issues affecting adults, from health to complex multisystem disease. I've always enjoyed the challenge of being able to oversee and comprehensively manage the many different components involved in the health of each of my patients as opposed to focusing on one aspect of their care. So, for me, much of the decision to pursue general internal medicine versus a subspecialty centered on a choice between breadth and depth.
I have always been intrigued by the wide variety of practice settings that general internists occupy in the health care system and have been fortunate to have had the opportunity to work in many of them. For many years, I was a primary care internist and followed a panel of patients longitudinally; however, I have also worked as a hospital-based internist ("hospitalist"). For much of my career, I practiced both at the same time. I've also worked in other clinical settings, including long-term care facilities and in hospice and palliative care. These practice options have exposed me to a very wide range of patients in different clinical circumstances, which has been extremely challenging professionally and incredibly rewarding personally. This flexibility has allowed me to control the balance between work and my personal life over the course of my career.
I've also held a variety of administrative and academic positions over the course of my career as a general internist. The ability to maintain a higher-level view of patients and their care, coupled with the experience of managing patients across multiple different clinical settings, positions general internists to take on significant leadership roles in health care.
Many general internists occupy medical director and health care administrative roles, academic and research positions, and governmental leadership roles. Dr. Vivek Murthy, the 19th and 21st Surgeon General of the United States under President Obama and President Biden and Dr. Karen DeSalvo, the former Acting Assistant Secretary for Health and National Coordinator for Health Information Technology, and now current Chief Health Officer for Google, are both general internists.
Although it is commonly perceived that being an internal medicine subspecialist is more prestigious than being a general internist, I've never found this to be particularly true or significant among my colleagues. I also have never felt that my own clinical skills were not as advanced or important as those of my subspecialist friends. We are all internists who simply have different areas of expertise and clinical focus, all of which are needed to optimally care for patients. While there are sometimes significant differences in income between general internal medicine and some subspecialty areas, almost everyone I know has made their decision on the basis of the love for what they do and the personal satisfaction it brings and not the money involved.
Fortunately, the decision to become a generalist or subspecialist in internal medicine is not fully mutually exclusive, nor is the decision irreversible. Many general internists develop skills in one or more of the subspecialties of internal medicine and expand their practice to include managing those patients. I also know many colleagues who practiced general internal medicine for many years and then decided later to formally subspecialize as their clinical interests evolved. Others who do subspecialize frequently choose to couple their more focused practice with the care of general medical patients to better utilize the full range of their clinical training.
The decision to become a general internist or a subspecialist tends to be a very personal one based on your own interests, practice preferences, and the lifestyle you want to live. I have always felt fortunate that internal medicine has had the flexibility to accommodate the needs and personal circumstances we all experience over the course of our professional lives.