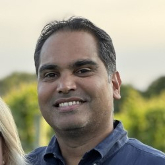 It took me some time to understand that medicine is really a team sport, where each member of the health care team plays a vital role in the recovery of the patient. — Joseph P. Mathew, MD, FACP, FCCP
Proud to be Your Professional Home,
Representing all of Internal Medicine.
Customize Your Experience to Find
Content and Services Relevant to You.