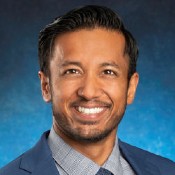 You cannot be a great physician and take care of your patients if you do not take care of yourself. — Jacob Mathew Jr., DO, FACP, FACOI, FAWM, CHSE
Proud to be Your Professional Home,
Representing all of Internal Medicine.
Customize Your Experience to Find
Content and Services Relevant to You.